How-to update your email address
If you want to update your email address or other information pertaining to your account on the Tigo monitoring portal, you need to go to the "Account" web page.
Click on the 'Apps' icon which is to the left of the Tigo logo, in the upper left corner of the web page.
Click "Account" - which opens the Contact Info page (see second screenshot, below).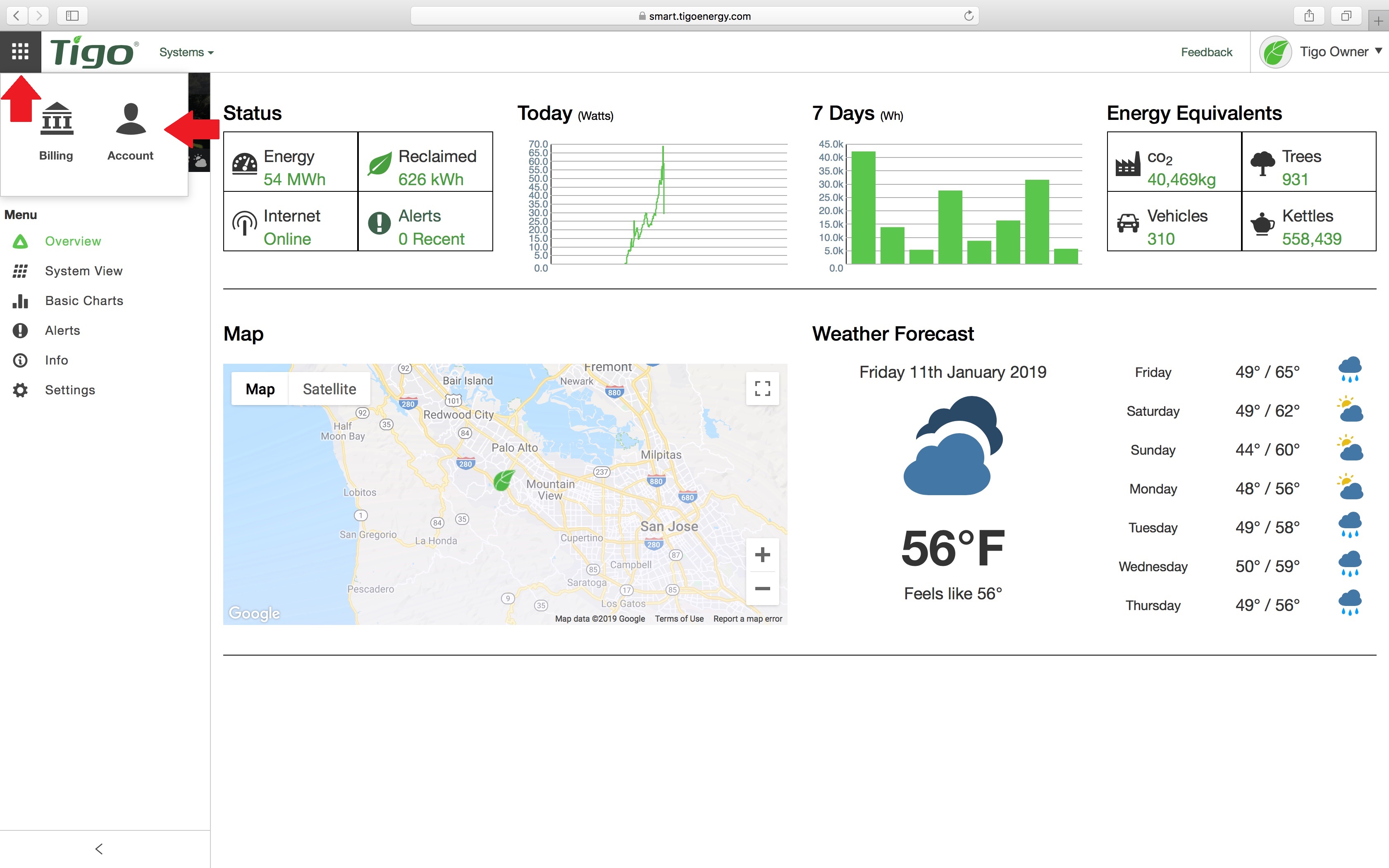 Bellow is the Contact Info page used to edit Tigo User information.
Update as desired, then click "Save Changes" button in the lower right corner of the page.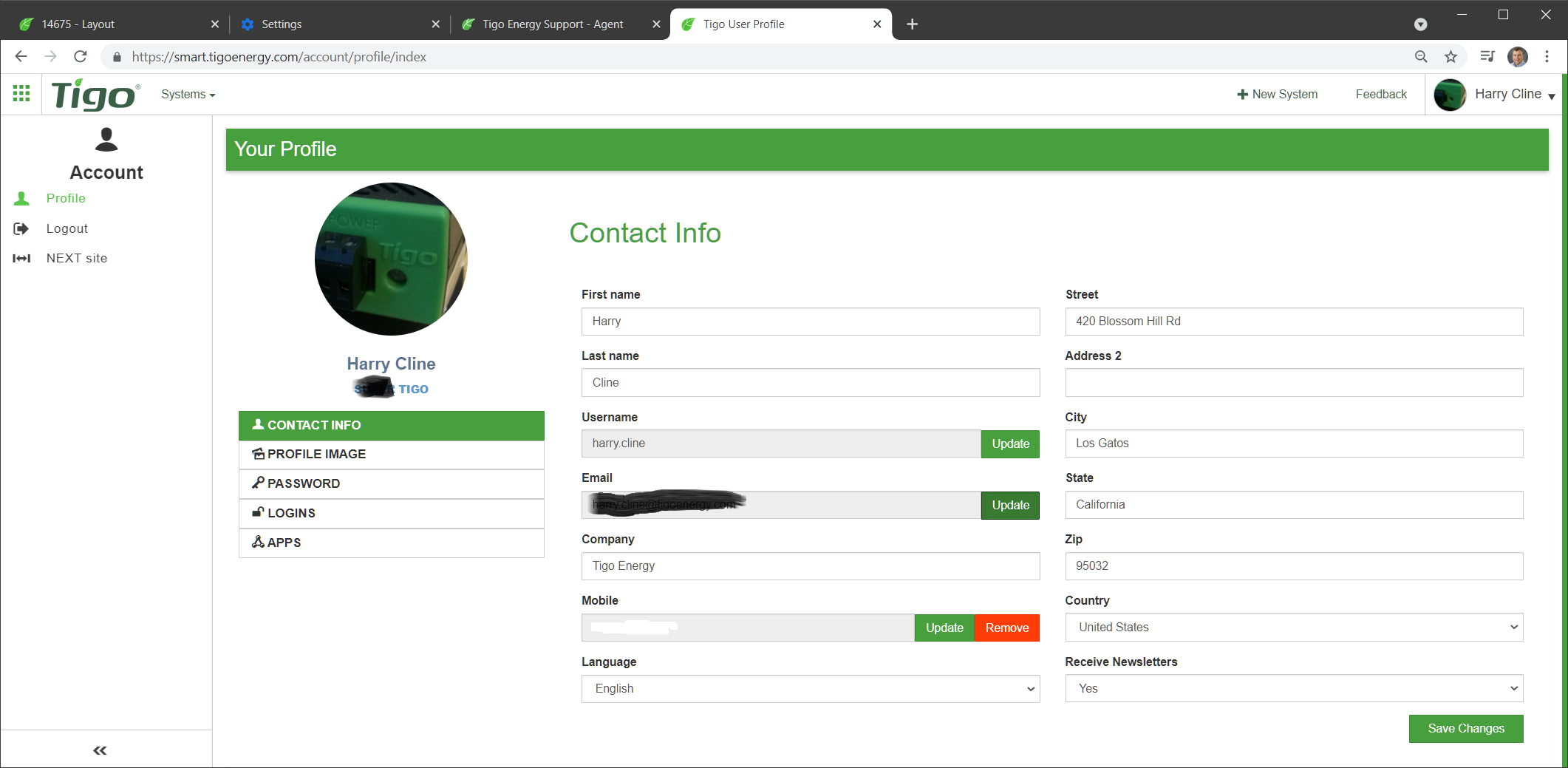 How-to Add Another User
If you are an Installer type user of the system, you can enable others (spouse, friend, colleague, a second email account. etc.) to view your Tigo system with there own individual Tigo User account. To create a Tigo User account for another user, do the following steps:
Login to smart.tigoenergy.com using your installer login credentials
Load the system using the "Systems" menu.
Click on the "Edit System", then "Access", then "Add User"
Enter the name and email address of the new user - this creates a Tigo user account for them.