Tigo's Energy Intelligence (EI) software provides module-level monitoring for an accurate insight into your PV system. The software shows module-level performance and helps to easily identify problems such as diode failure, soiling, or wiring faults. This streamlines O&M and improves ROI.

The following video provides a tour of the portal:
Features
Minute-by-minute module information including power, voltage and current. This allows the analysis of failures and performance in a way unparalleled by any other solution in the PV market today. This can reduce maintenance time and increase site revenues by a proactive approach to site maintenance.
Ability to monitor inverters, modules, meters, sensors, and more in a single monitoring platform
View up to a month of system history to retroactively analyze site performance. Full system history is available via a premium monitoring subscription.


Alerts & Notifications
The software detects problems immediately and sends email and SMS messages. Real-time alerts are triggered when strings or modules underperform or fail, empowering owners to perform efficient maintenance and contributing to a lower cost of ownership.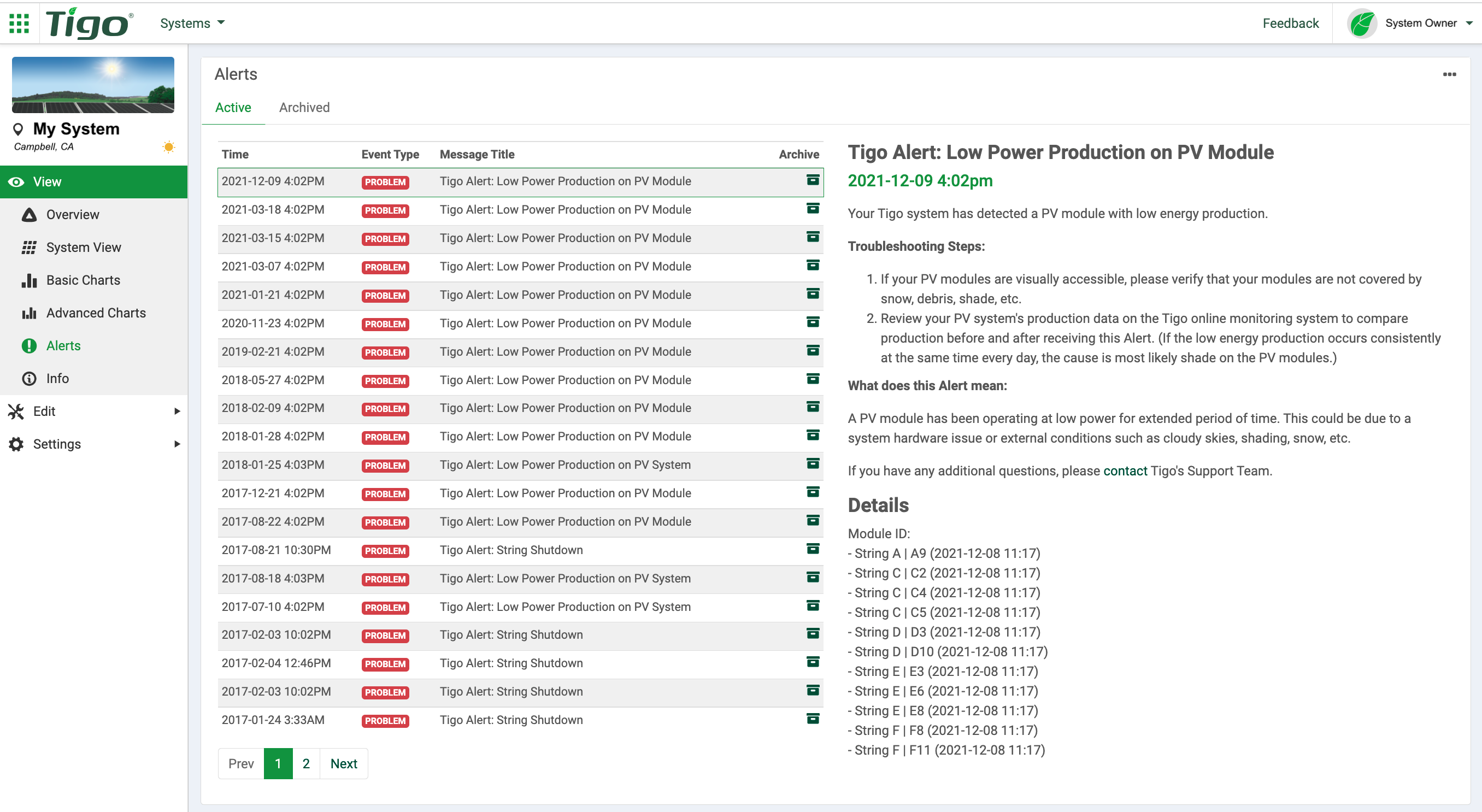 Click here to try a hands-on interactive demo.