If you need to set a static IP on your CCA, you can follow these steps to do so.
NOT1: Static IP address is only possible on an Ethernet connection. It is not possible for a WiFi Access Point connection.
NOTE 2: Only a network administrator can specify what is a valid IP Static address to be used.
Open up your Tigo SMART App and log in, if you are not logged in already.
Select the system you need to configure.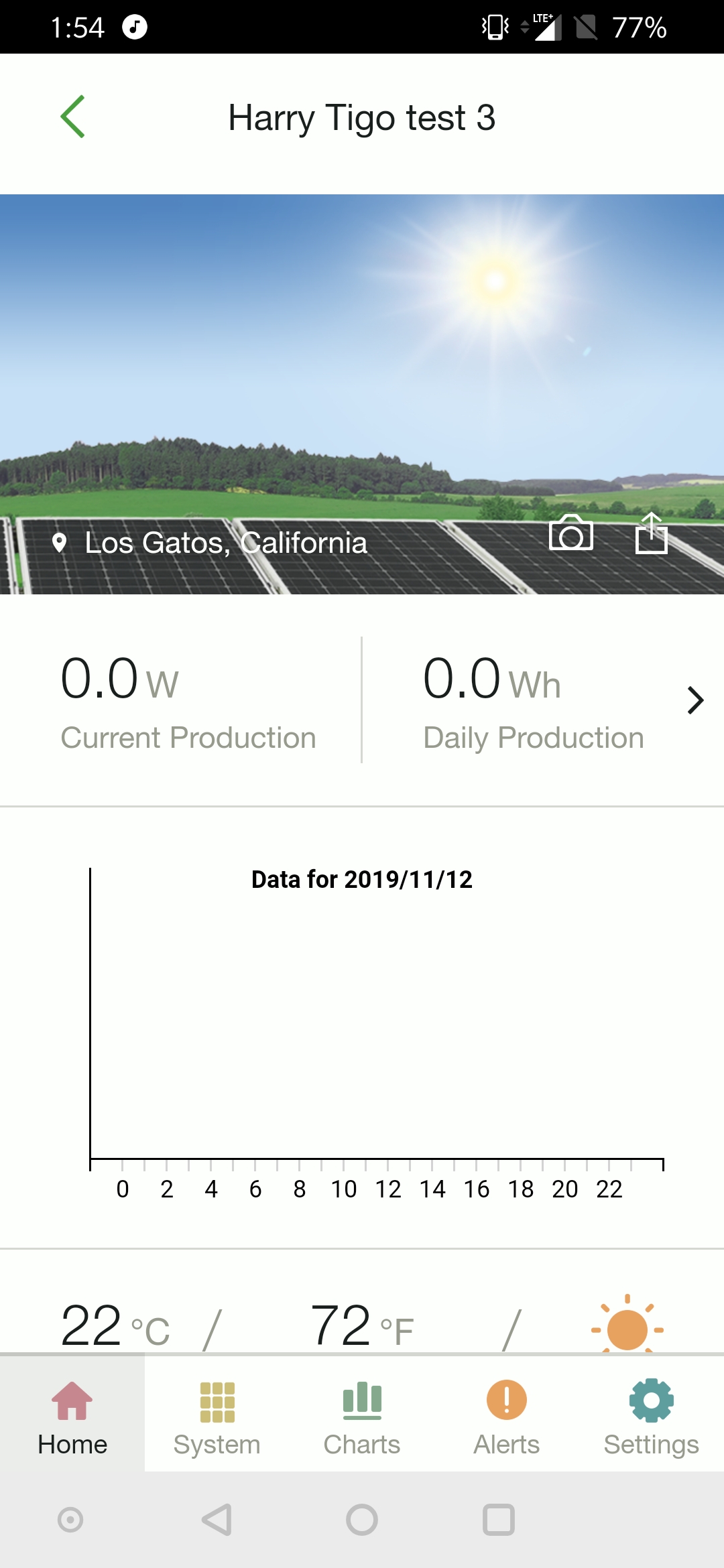 Tap on "Settings," then on "Cloud Connect Settings."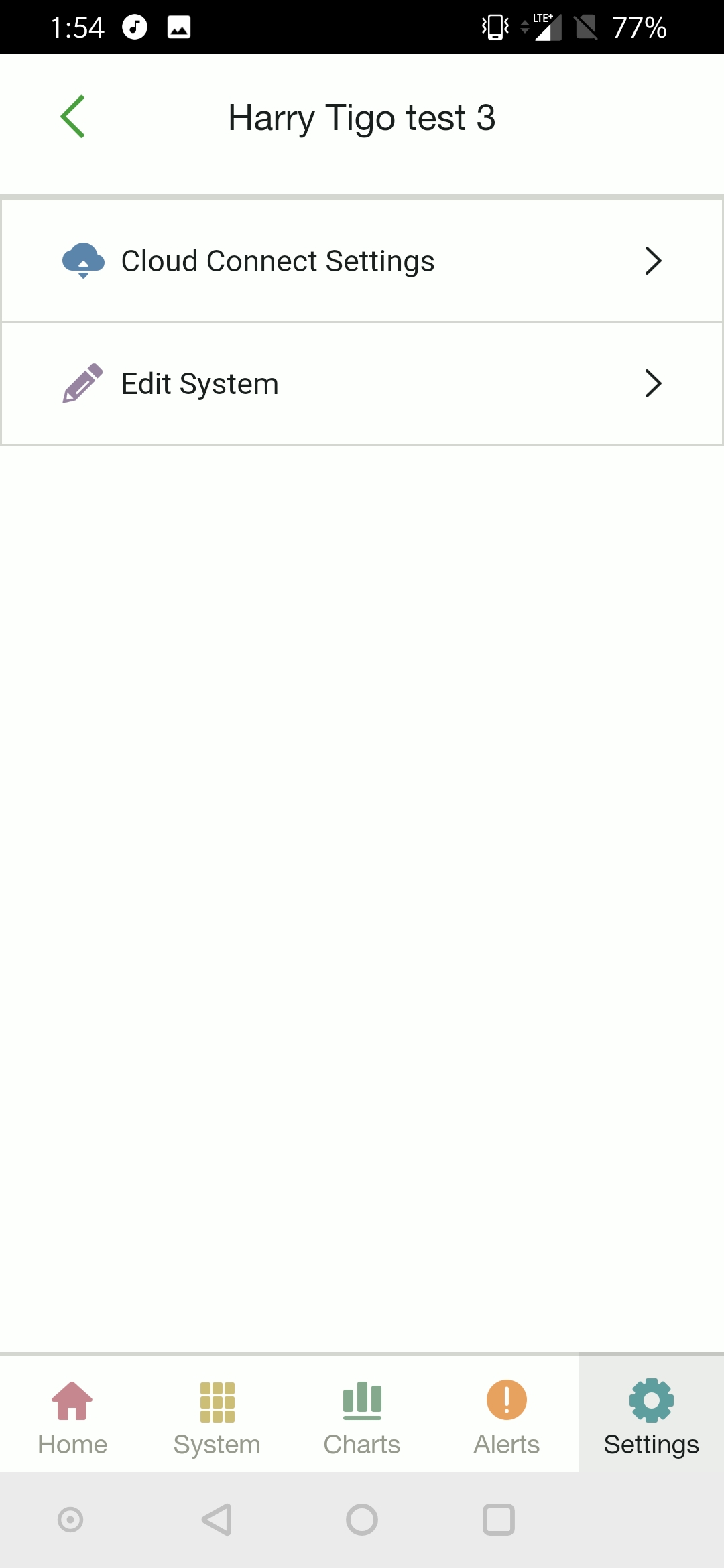 Connect to the CCA.
The simplest way is to connect via Bluetooth, but if you have issues with this, you can connect to the CCA using WiFi. (Note, if you do not see either the Bluetooth or WiFi CCA Names, power-cycle the CCA and wait 2 minutes for it to reboot. You will then see the CCA device name such as shown below "CCA-797F".)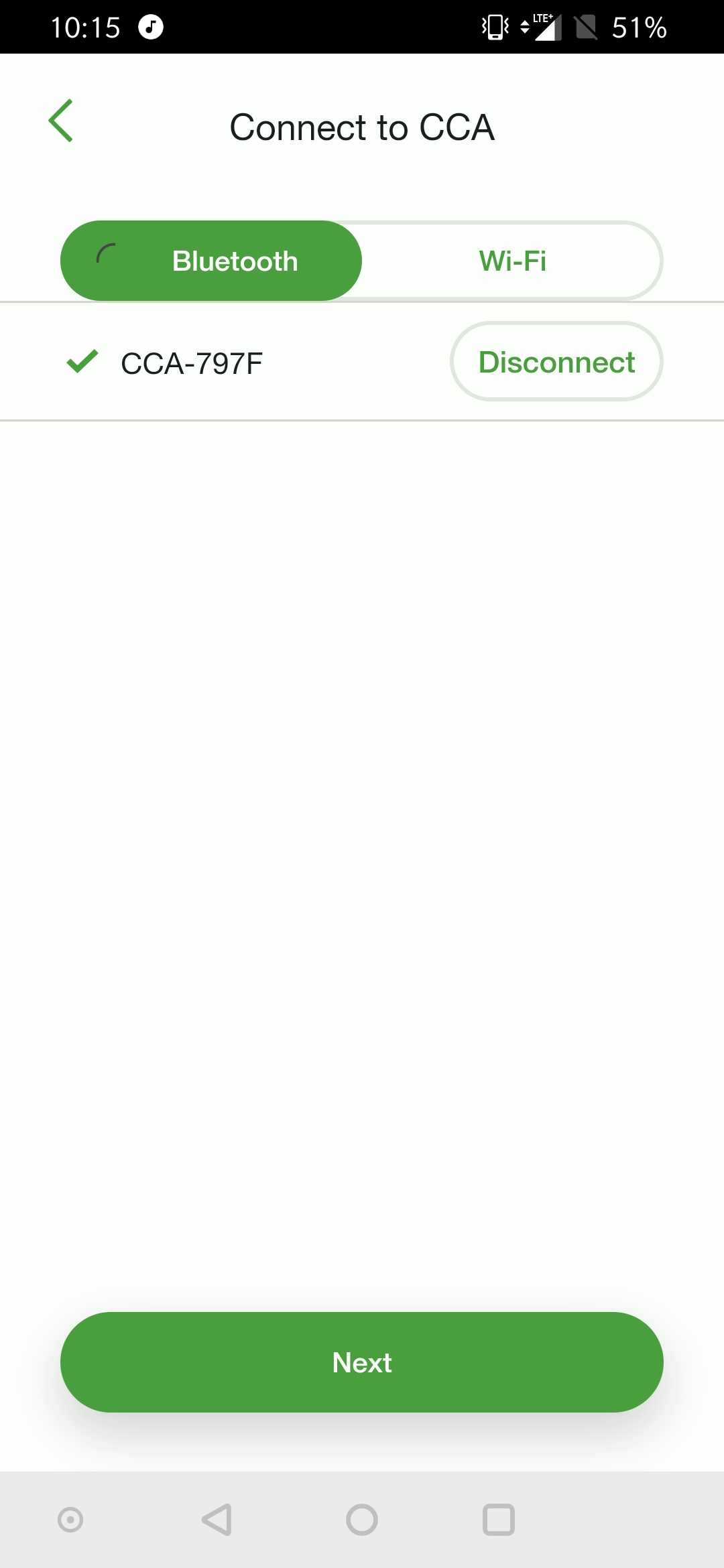 Once connected to the CCA, tap "Next.", then tap on "Network."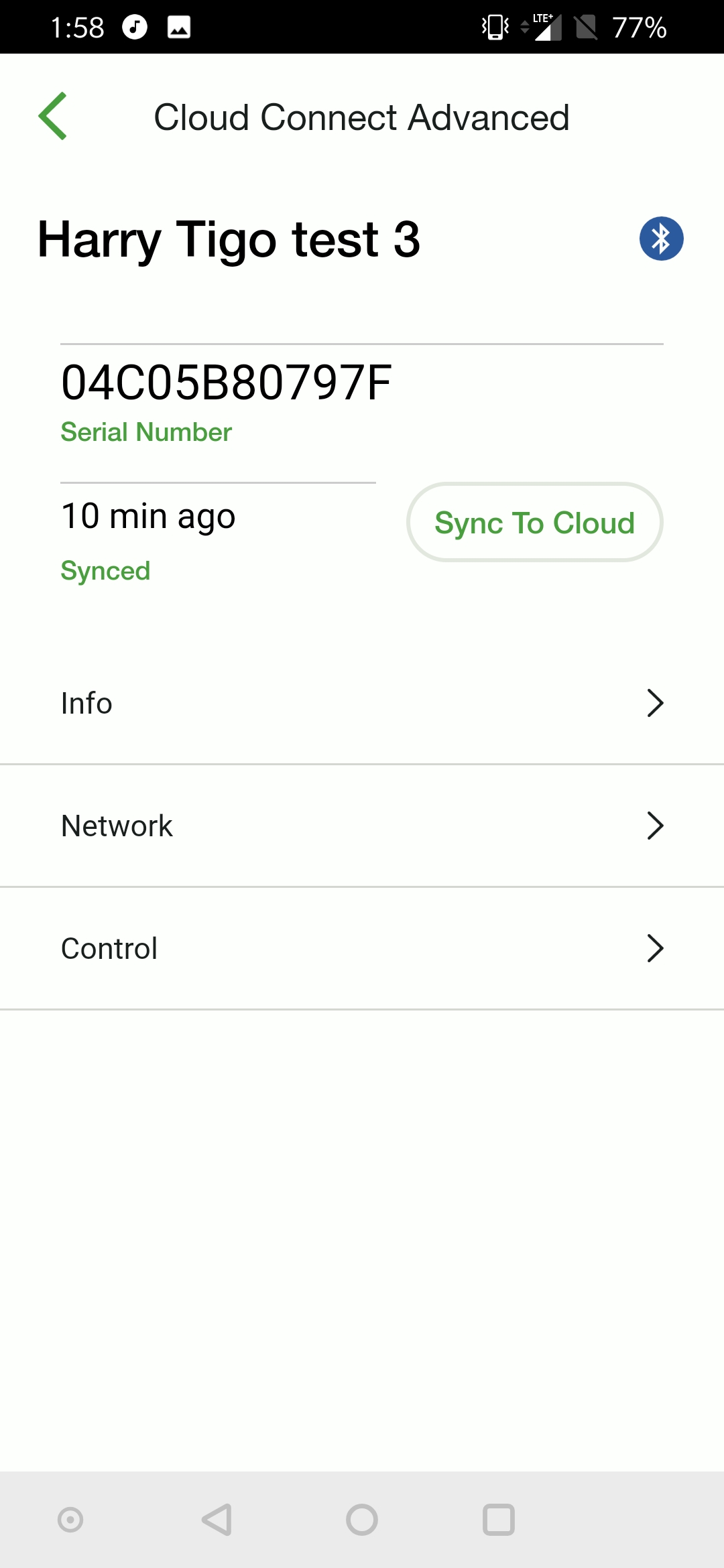 Tap on "Ethernet" then on "Manual."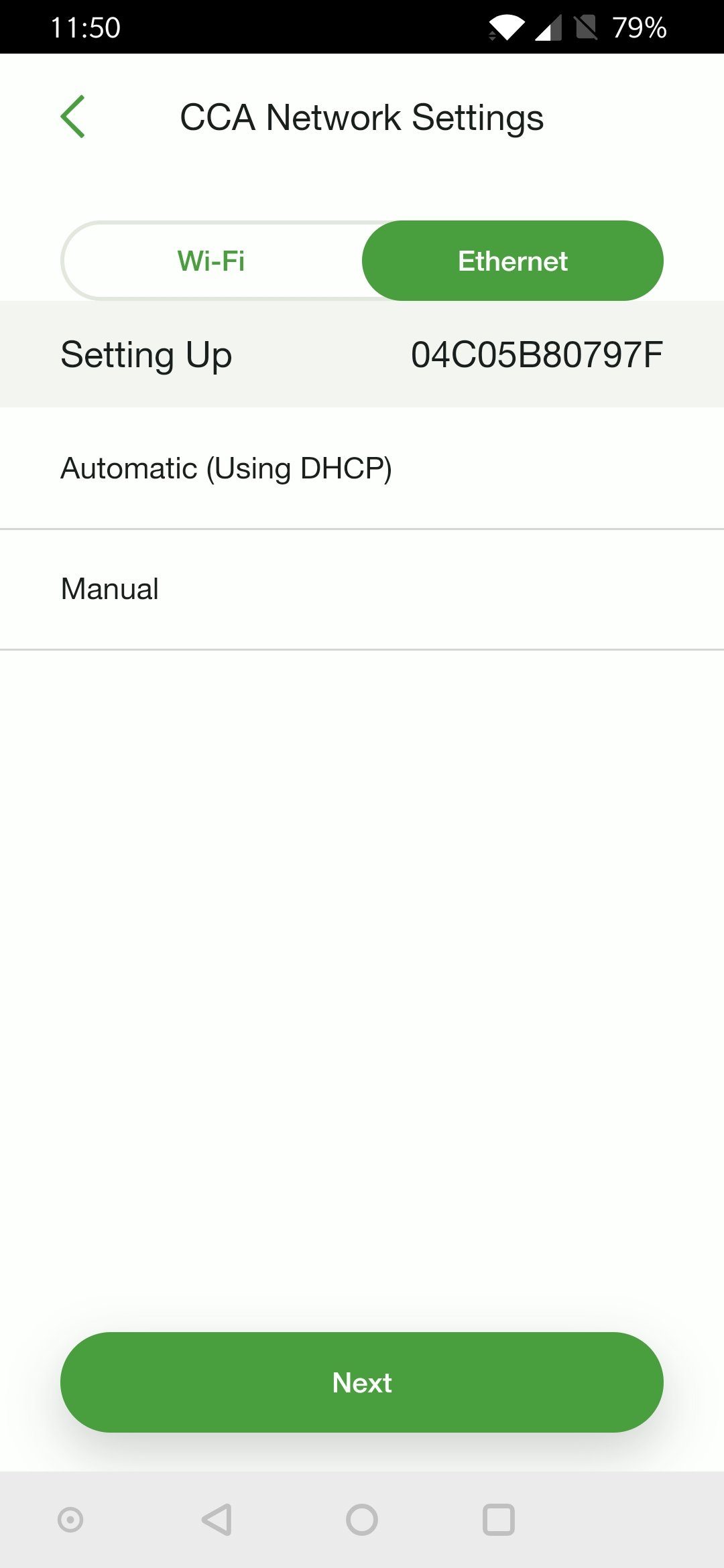 You will see all the values that need to be configured.
This information is specific to the network. A network administrator must tell you the values to be used.
Enter the appropriate information in each field. Once the information is entered, tap on "Join." The CCA will then use the values entered, and join the network.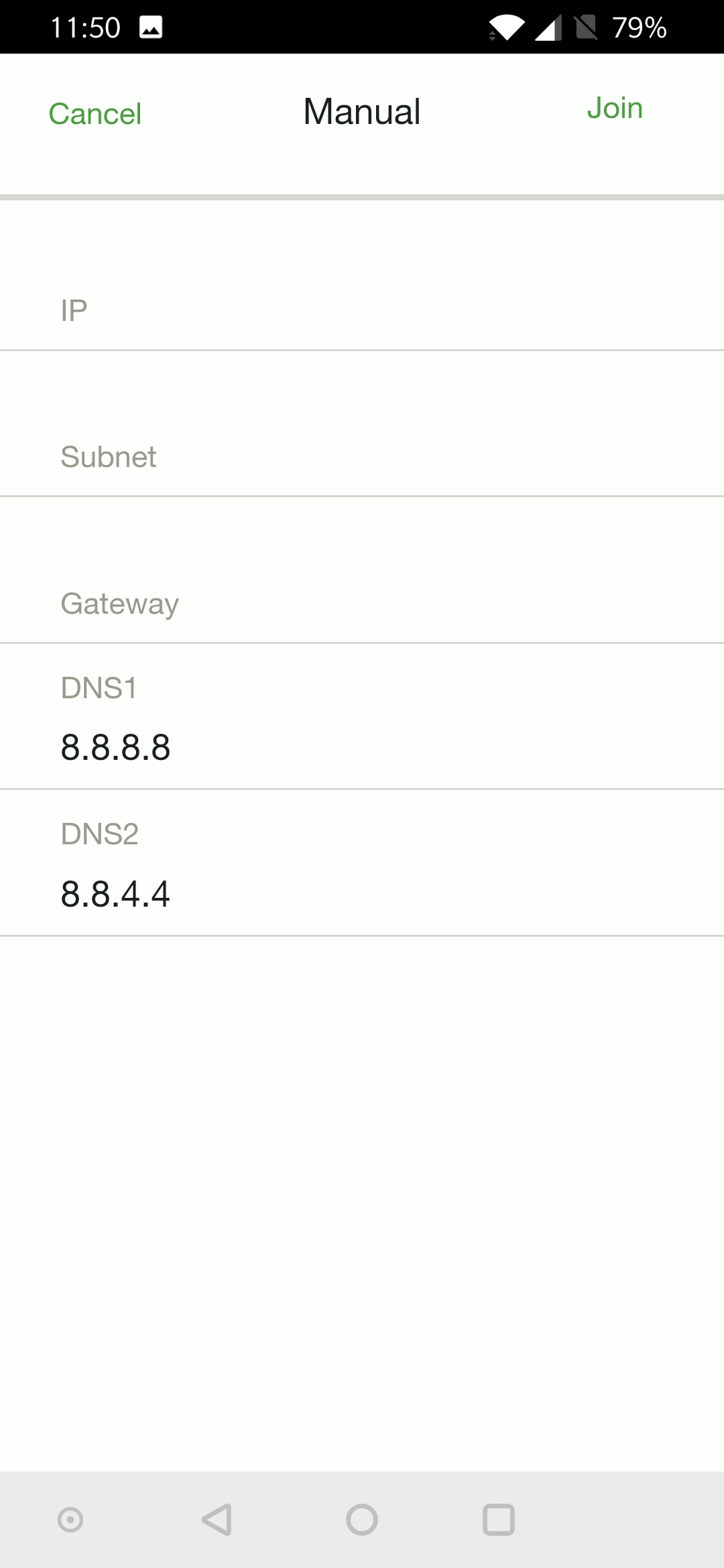 If you have issues connecting to the network
Verify that the IP, Subnet, Gateway, DNS1, and DNS2 are correct.
Also verify that the network router, you are connecting to is operational. You may do this with a computer that has an Ethernet port.
For complete details including how to run a network test, which is required before contacting the support team see https://support.tigoenergy.com/hc/en-us/articles/201072448-Network-101-Providing-Internet-access-for-data-loggers-Cloud-Connect-Advanced-CCA-Cloud-Connect-CC-and-Maximizer-Management-Unit-MMU-