This article covers Discovery, the process by which the CCA retrieves the TS4 data and sends it to the EI Portal for processing. The data will then appear on the EI Portal and the EI App. Discovery typically occurs on system commissioning day but may be necessary during the life cycle of the PV system for various reasons.
Here is an example of a successful Discovery process. All TS4-A-O units show the yellow bar at the bottom of the module and various shades of green that indicate power production.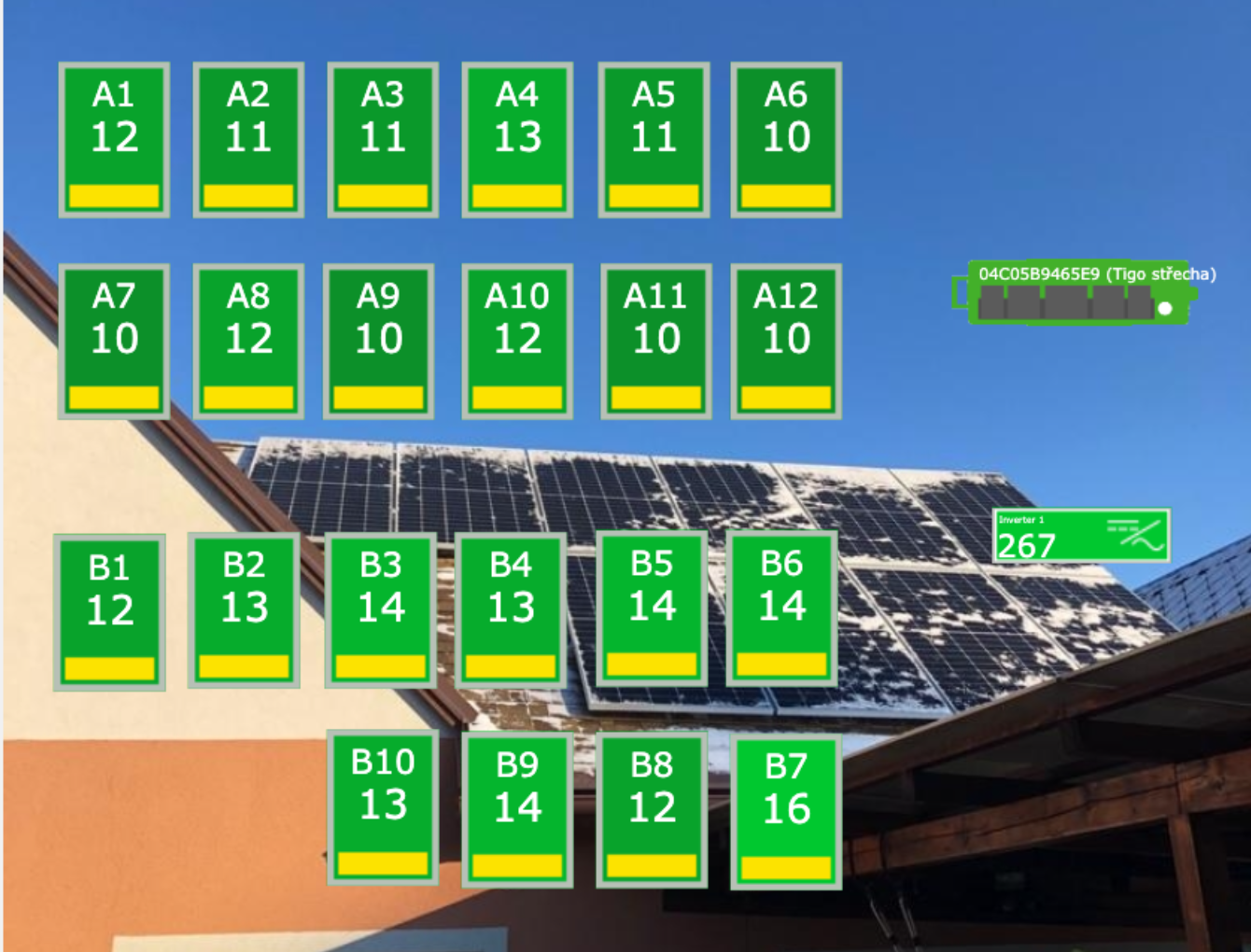 Discovery Note 1: Before starting Discovery, ensure all equipment, Inverter, CCA, and optimizers are installed and powered on. Also, ensure you have completed the entry of all CCA and TS4 serial numbers.

Discovery Note 2: Discovery takes time! For a typical-sized residential system with proper TAP placement, Discovery normally completes in less than 60 minutes. However, due to processing times, module icons can remain gray for at least 15 to 30 minutes after they are discovered. Please allow 60 minutes or longer before requesting technical support.

Discovery Note 3: If Discovery can not find all TS4 devices in 60 minutes (or up to a few hours in larger systems), the Discovery process will continue even into the next day. Please allow at least 2 hours after sunrise before requesting support on undiscovered TS4s by contacting Tigo Support using the information below. This ensures the TS4s have enough voltage.

Discovery Note 4 - Failed Discovery: Undiscovered TS4s appear as black-colored modules. Notice the 3 black modules indicating those TS4-A-Os have not been discovered.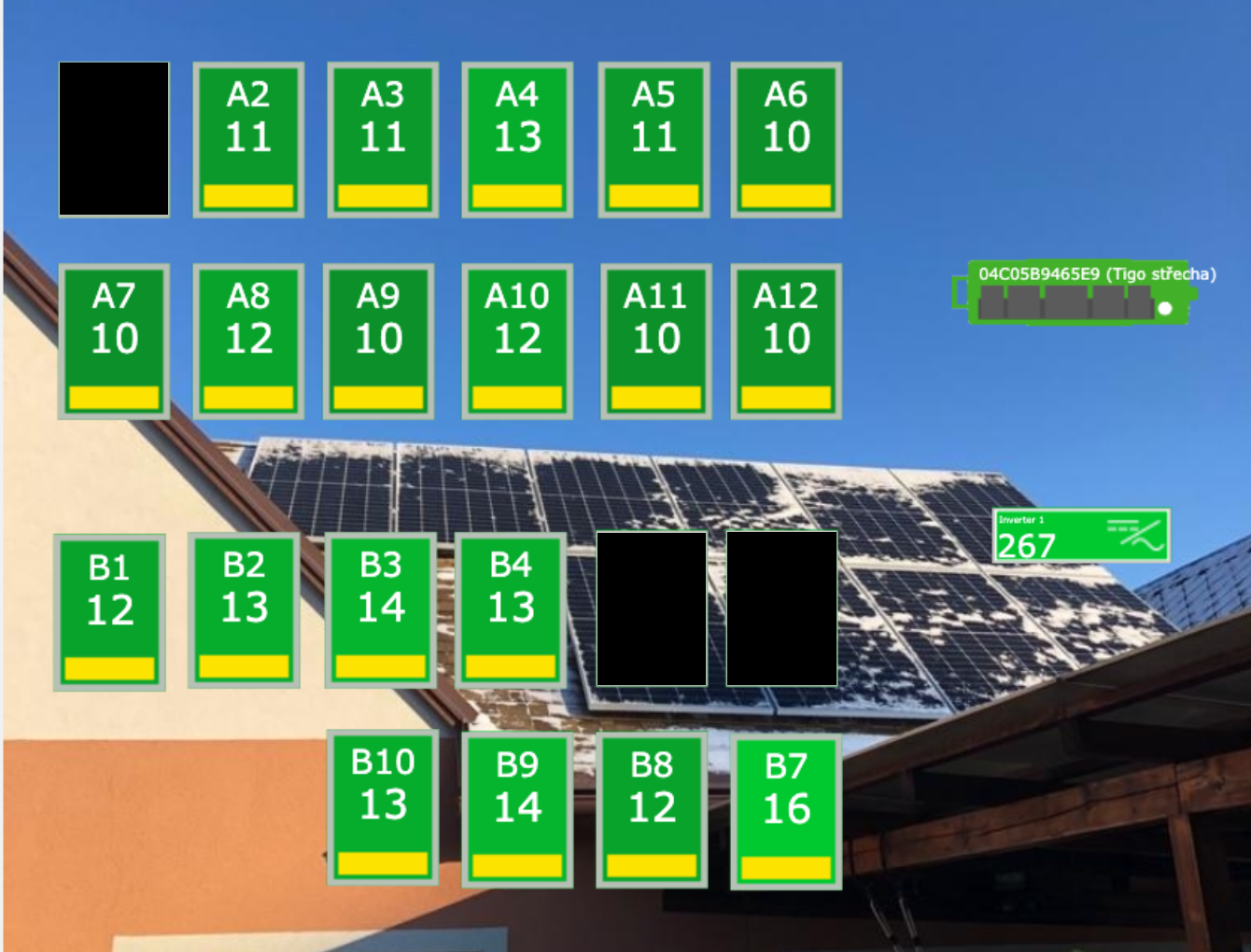 Here are the most common reasons for a failed Discovery.
Incorrect serial numbers entered in Layout for a TS4.
The TAPs are located too far away from some TS4s, or there is an obstruction of the TAP radio signal: see https://support.tigoenergy.com/hc/en-us/articles/360001532327-TAP-Placement
The TS4 is not receiving at least 16 VDC from the solar module.
Tigo Support Offices - Voice and WhatsApp Numbers
North America(7 a.m to 6 p.m. Pacific Time):+1 408 402-0802
South America(Brazil):+55 21-991045050
Europe: Phone:+39 055 1987 0059 (Italian, English, German, Polish, Spanish)
WhatsApp:+39 342 67 92 285(Italian, English, German, Polish, Spanish)
Middle East: Phone:+972 50 687-8618
WhatsApp: +972 50 687 8618 (English, Hebrew)
Japan:+81 3 4567-6199
China:+86 512 6587-4600
Taiwan:+886 919 743-749
Australia:+61 2 5700 8347