This article discusses basic network devices that may be present at a system's location.
Contents:
---
Network Equipment
The personal network infrastructure of a home or system location can sometimes be confusing. Here are some of the common components and what they are responsible for.
Wireless Routers, Modems, and Cellular:
The network source is the most important thing you will need to identify. In most locations, internet access is accomplished with a WiFi router or modem. However, if the site is remote, a connection can be made through a MiFi cellular product or even a cellphone hotspot. These devices provide the primary connection point to your ISP (internet service provider) and can have many different form factors. However, the functionality is basically the same:

Locating this equipment in the home is essential, as it will reveal the starting point for your network and may require troubleshooting if the network is down.
Network Extension Devices: There are many different ways of extending a network via wired and/or wireless connection. Here are some general examples of Network Extension Devices.
WiFi Extenders / Access Points - These simple WiFi signal transceivers are the most common and provide a secondary relay to and from the Network Router.




Power Line Adapters (PLA/PLC) - Often used to extend a network when a device requires an ethernet (cable) connection, or Wifi signals are weak (cannot penetrate walls or ceilings). They relay the network signal from the Router, over the electrical outlets in the home.




Hub, Switches, and Relays - These devices can be employed in larger, more extensive networks with many connection points. They often have a multi-port interface with many cable (ethernet) connections and may require a quick power reboot to confirm all IP addresses on a network:
---
Tigo Data Logger
Tigo offers three different generations of Data Loggers:


In addition to these, the EI Residential Inverters have Data Loggers built into them, offering a more robust functionality without adding additional network components.
All of the products (above) offer network connection capability. However, the legacy
Tigo MMU
is Ethernet-Only (no WiFi connection capability).
---
Network Connection
The Data Logger may be connected to your network via one or more of the following methods:
Wired (ethernet)

Wireless (Wi-Fi)

Power line adapters (also wired)

The Cloud Connect (CC) and Cloud Connect Advanced (CCA) can connect wirelessly via Wi-Fi. The original MMU is Ethernet-Only (wired). However, all of Tigo's Data Loggers can use a wired (ethernet) connection: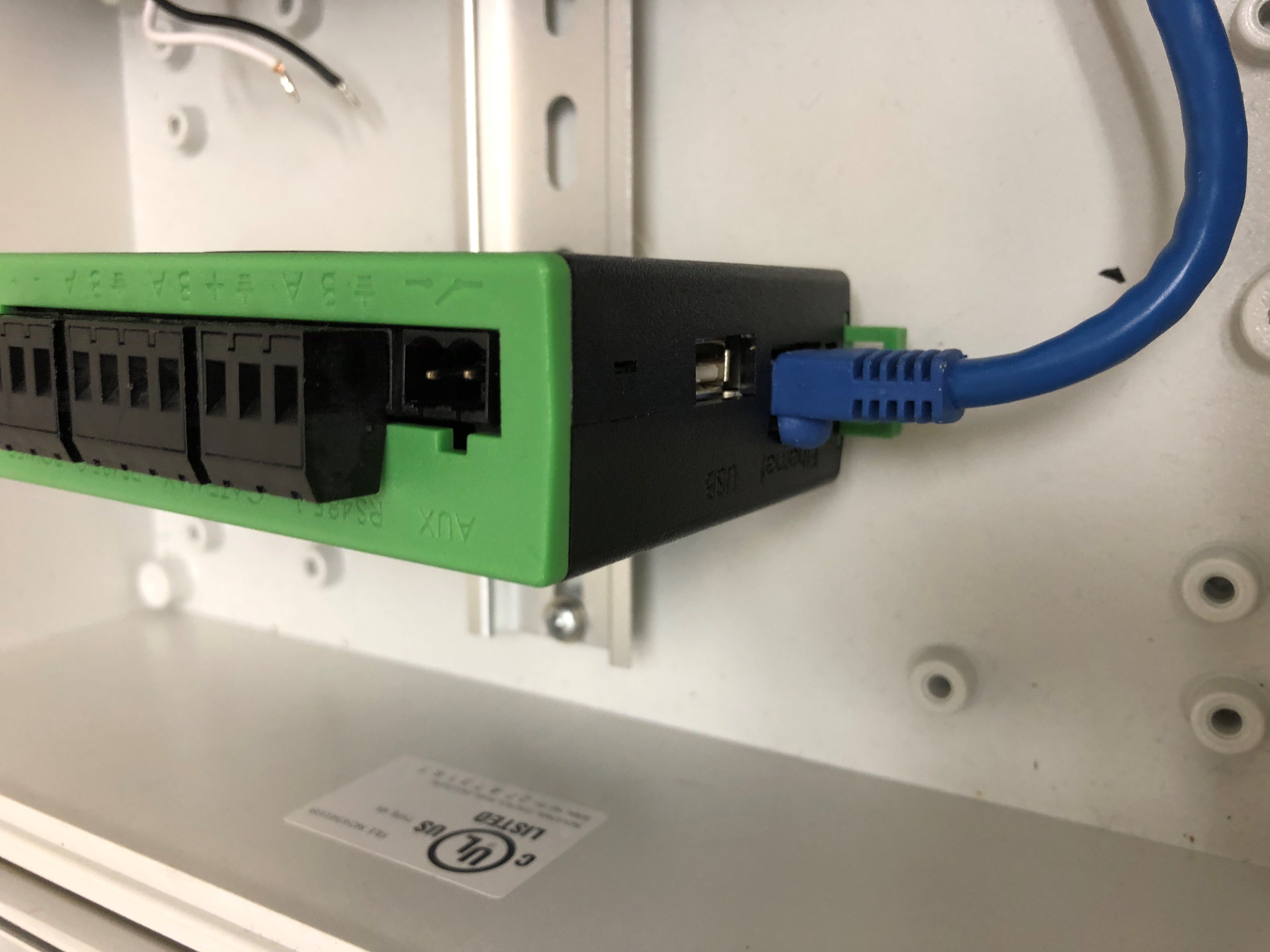 Note: If both the ethernet cable and wifi antenna are set up, the ethernet wire port will override the connection as the Data Logger's primary Network connection point. If a Network connected ethernet cable is plugged into the Data Logger, you will see lights (LEDs) blinking near the connector.
---
Technical Support
Tigo is not responsible for the personal network infrastructure of a home or system location. However, we are happy to help with general network questions and troubleshooting. If you are experiencing issues with your network, please review the possible issues outlined in these articles first:
If you need additional help after reviewing these articles, please take a few minutes to gather as much information about your network as possible and contact our Support Team.