The Tigo CCA is the third generation of the data logger. Its modern design has no physical interface (buttons, screen, etc), so changes are made using the Tigo Energy Intelligence (EI) App on a phone/tablet. It requires the user to be in close proximity to the CCA with a phone/tablet that is connected via Bluetooth or WiFI.
---
Connect to CCA
First, connect to the CCA using the Tigo Energy Intelligence (EI) App on your device (phone/tablet). For complete instructions, see Connect Device (phone/tablet) to CCA.​
---
Change Network Settings
Follow either the WiFi (wireless) Connection or Ethernet Connection steps below to modify the network settings on the CCA:
WiFi (wireless) Connection
A WiFi Network can be supplied by any Router, MiFi (mobile cellular device), or a smartphone acting as a WiFi Hot Spot.
To modify the WiFi Settings:
Select WI-FI (top left)
Pull down to Scan for Networks
Choose the correct local WiFi Network from list
When prompted, enter password for Network
Press CONNECT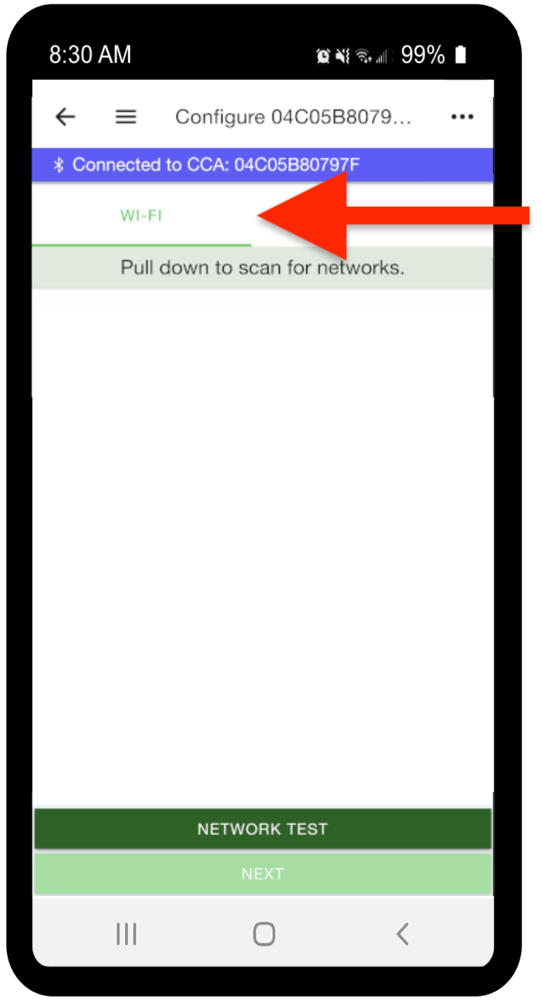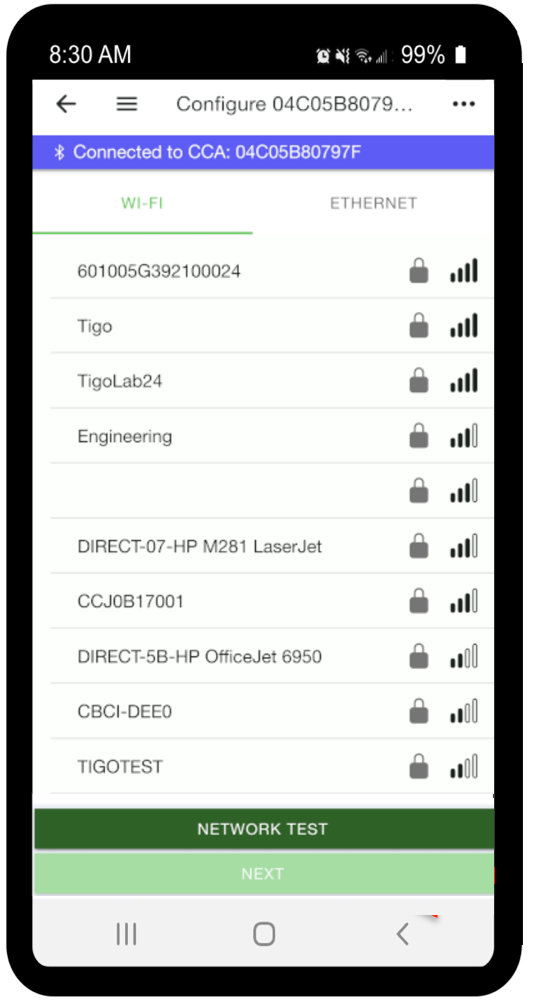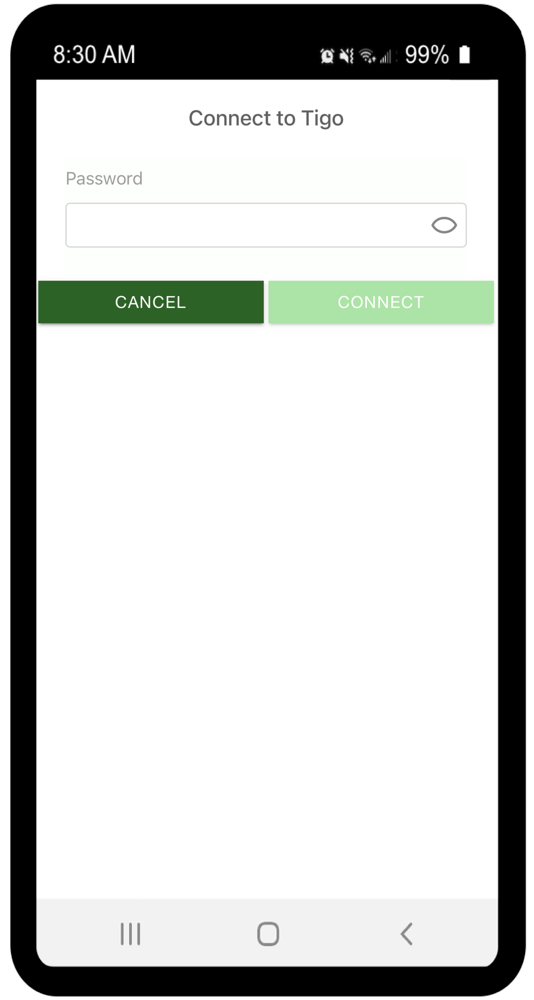 Note: The process of connecting to the Network may take up to 5 minutes to complete. In order to receive confirmation, the phone/tablet must stay in the room for the duration of the connection.


---
Ethernet (wired) Connection
When connecting the CCA to a network via a wired (Ethernet) cable, a Network Setup (SSID password, etc) is not used. The CCA Ethernet port is always enabled and is pre-configured (at the factory) to Automatic IP assignment using DHCP.

To modify the Ethernet settings:
Select ETHERNET (top right)
Checkmark Automatic (Using DHCP)
However, a static IP address may be required for security enhancement (if requested by the local IT/Network Administrator). To do this:
Select ETHERNET (top right)
Choose Manual
Enter in Manual (Static) IP information
Press JOIN


---
Confirm Network
It is strongly recommended to confirm the CCA's connection to the network is successful by Running a Network Test.
The local network is not provided by Tigo, but we may be able to assist as well: Contact Tigo Support.