DTS 307 is a Revenue Grade Meter (RGM) that can connect to Tigo's Cloud Connect (CC) or Cloud Connect Advanced (CCA). Other DTS meters from Measurlogic can connect to the CC/CCA as long as they are equipped with Modbus RTU RS-485 communication protocol. Meters sold separately by Measurlogic. Those models include:
DTS 307
DTS 310
DTS SMX
And others, click here to view list
This article is going to focus on model DTS 307 and CCA, but are instructions are applicable for CC as well.
Wire the DTS 307 RGM to Tigo CCA
Measurlogic DTS 307 meters have their Modbus RTU RS-485 connection at the bottom of the device, port name "RS-485", see figure 1.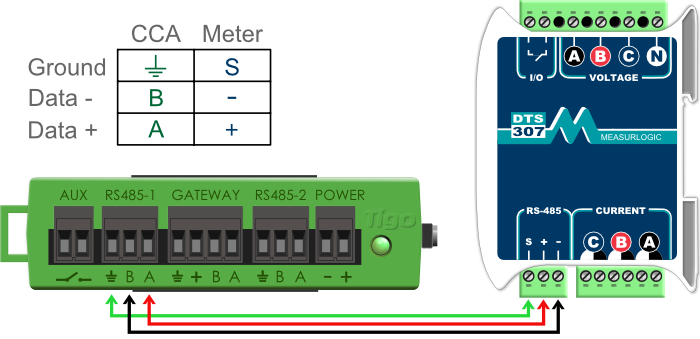 Figure 1: Left 3 connections of the RS-485 port on the bottom of the DTS 307 meter needs to be connected to the CC or CCA
Connect CCA RS-485 port (either RS485-1 or RS485-2) to RS-485 port of the DTS307 meter(s) as described in figure 2.
Note: old versions of CC may refer to the RS485 port as "optional", nevertheless notation remains the same as in figure 2.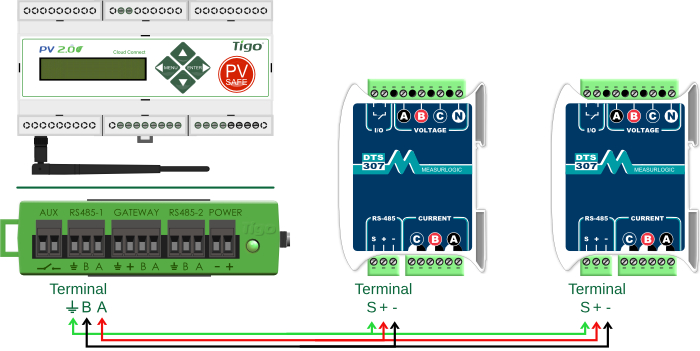 Figure 2: Connection between CC / CCA RS485 port to DTS 307 meter(s) RS-485 port
Configure the DTS 307 RGM
You will need the following parameters in order to perform the Tigo part of the setup:
M

od

bus Address

Baud Rate

Parity

Stop Bits
Configure the DTS 307 according to the instructions provided by MeasurLogic.
See the "Optional Devices via Modbus RTU - RS-485" section of our article "Monitor Modbus devices including Inverters, Meters & Sensors" for instructions on how to configure the DTS 307 on the Tigo SMART app.