Symptoms:
After replacing an MLPE unit (TS4, ES, 2ES, optimizer) on a panel, the panel icon is gray all the time. For example, it looks like A2 in the picture below: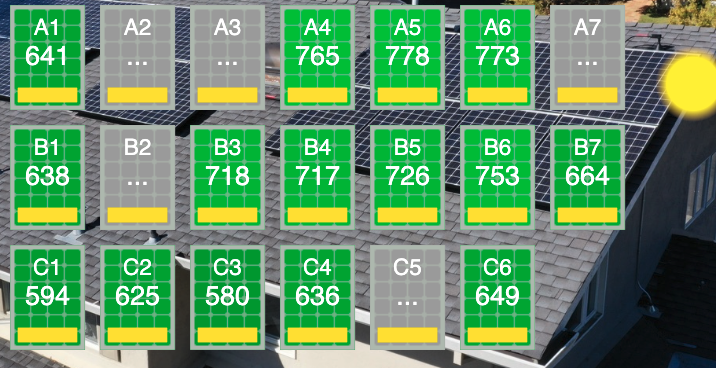 Resolution:
The serial number for the new MLPE unit on the Energy Intelligence platform or App may need to updated. Follow the instructions in: Changing the Serial Number for a Replacement Optimizer


IMPORTANT: There is no Save button when performing the instructions to update the serial number. When a valid serial is entered, it is automatically saved and downloaded to the data-logger MMU, CC or CCA immediately. Allow at least 15 minutes for the new unit to be commissioned and begin reporting. In some cases this time can be extended and be 30 minutes or more, or even after the next sunrise.
A gray icon all the time can also occur if the panel is not providing any voltage. Check that the connectors are firmly latched with each other.