Aurora Solar is a Solar Design Software company that includes Tigo products (EI Residential equipment, smart modules, and the TS4 Flex MLPE) in their presentation. Their software is the first modeling tool to simulate Tigo's unique Selective Deployment optimization, enabling highest energy yield at the lowest cost.
Note: Aurora was evaluated by NREL for their performance simulation engine as well as their shade measurement accuracy.
---
Building an Optimizer System
Aurora provides a number of tools and controls to help fine tune the calculation of system and the subsequent production estimate(s).
Log in to Aurora Solar
Click +Create to start a new project.
(an old project can be modified from this main user home page as well)




Enter location and name of new site
Click Create


Choose Design Mode
Select +Create New Design




Create a model of the location using the tools provided in the Site menu (left), adding all roof faces, obstructions, and sources of shade from the menu.




Use the LIDAR toggling feature (if available) to create the most accurate version of an existing site.



The LIDAR overlay is an excellent way to model surrounding trees and other sources of shade. Make sure to save your project design once you are satisfied with your model.




Place modules by selecting Insert Panels > Modules from the System menu.

.


Specify module type and other aspects (Tigo products listed under DC optimizer).




Select desired module/s and click Add DC Optimizer
(DC optimizers can also be removed from modules, using this same solar panel menu)




---
Simulate Optimization
To review a simulation of the system's performance, click the Simulate button. To see detail of the production estimate, select the carrot/down-arrow (left of the Simulate button).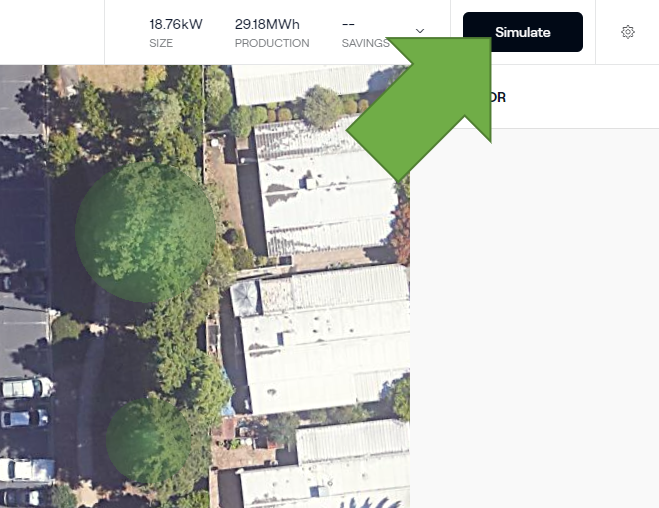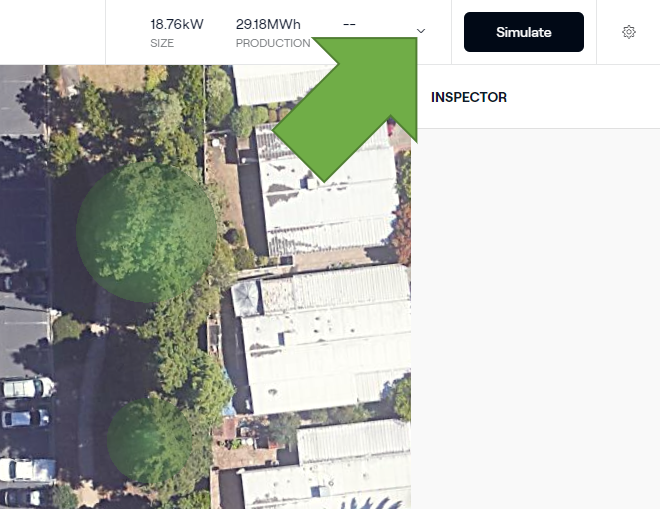 Always make sure to Save before exiting project or website!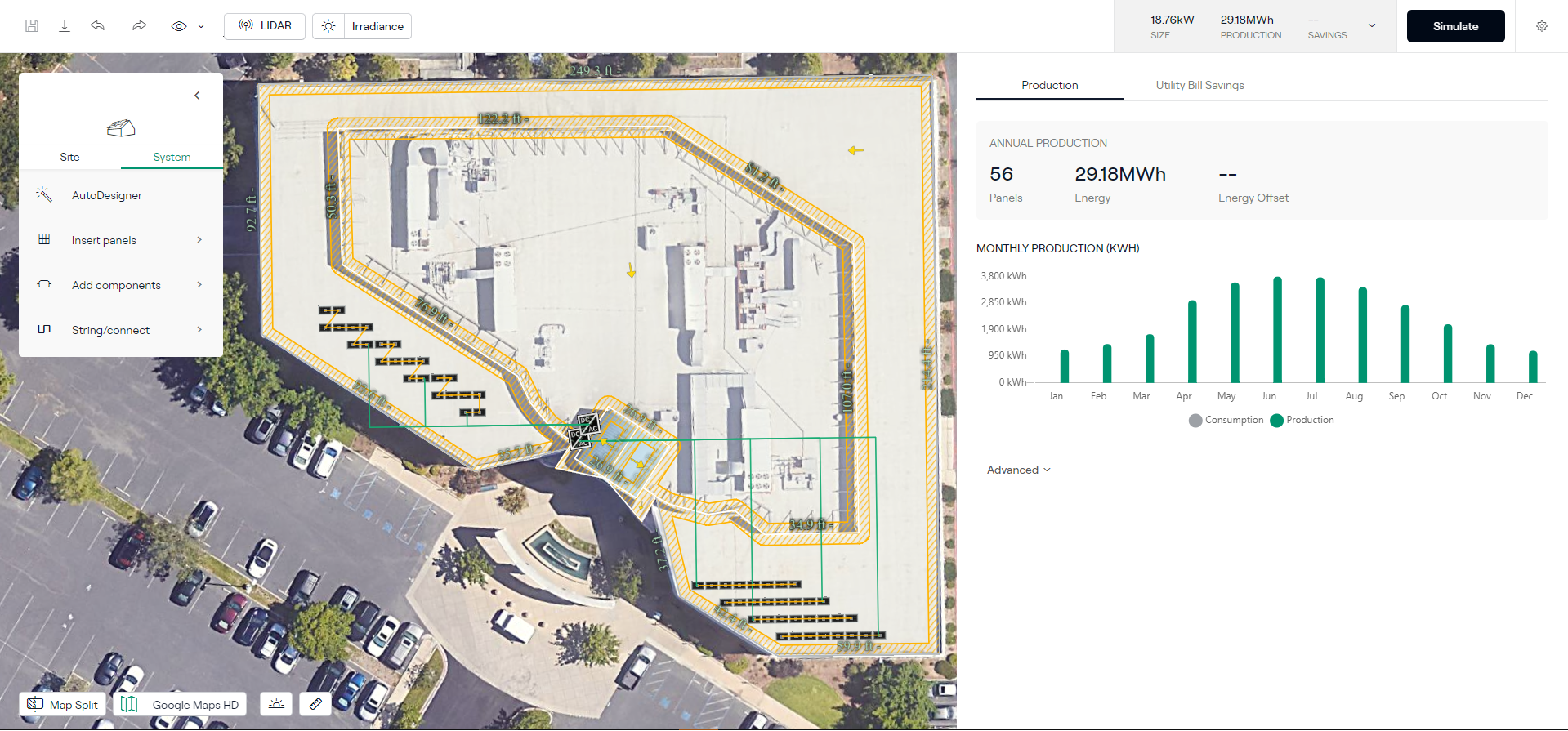 To learn about designing and installing systems with the Tigo products, check out our TS4 Design and Installation Certification Course