Aurora Solar has updated their performance modeling software to include Tigo smart modules and add-on products, including the revolutionary TS4 platform. Aurora is the first modeling tool to simulate Selective Deployment of optimization, enabling highest energy yield at the lowest cost.
Aurora was evaluated by NREL for their performance simulation engine as well as their shade measurement accuracy.
The video below demonstrates how to use Aurora Solar to simulate performance of Tigo's TS4.
To design a Tigo system in Aurora, go to the Database, select DC Optimizers, then click the star next to the optimizer(s) that you are using in your design. The list includes Tigo add-on optimizers, TS4-O, and TS4-L.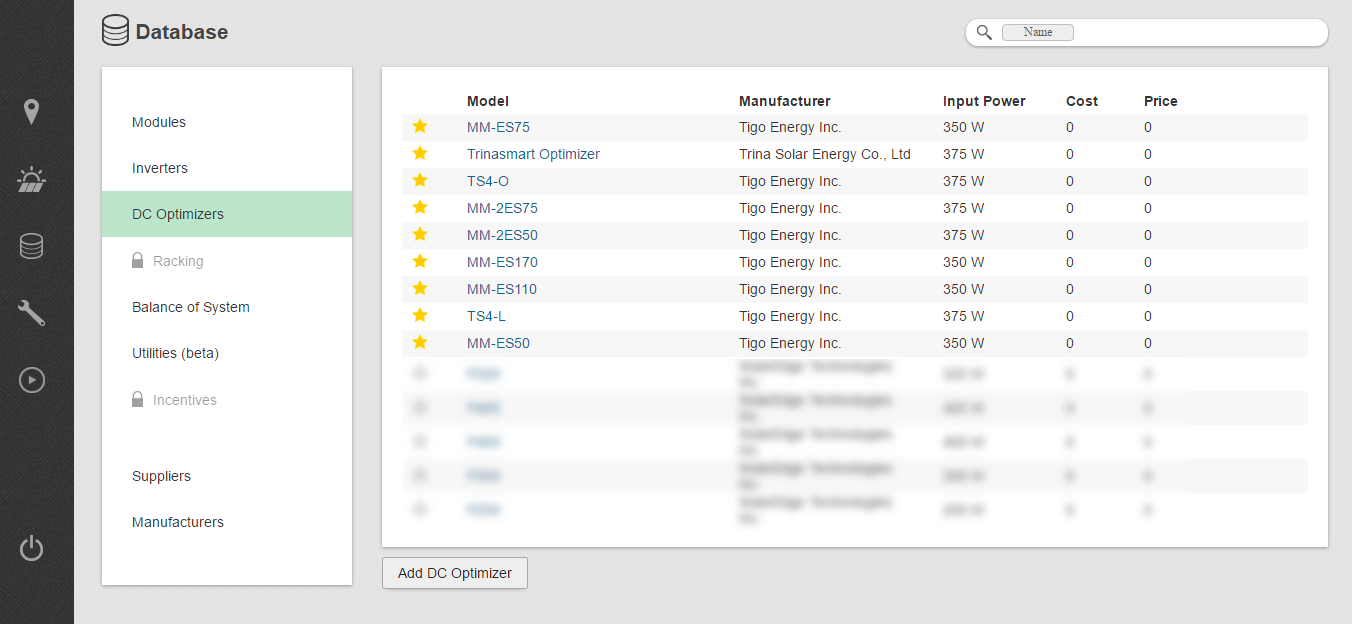 Aurora is capable of modeling selective deployment with the TS4 platform as well as the long strings feature of TS4-L.
If using 1st generation Trinasmart modules (non-TS4), use the Trinasmart Optimizer in the DC Optimizers list.
Click here for detailed residential and non-residential design guidelines of TS4.