"Can I use a Tigo Inverter with a different brand of battery?"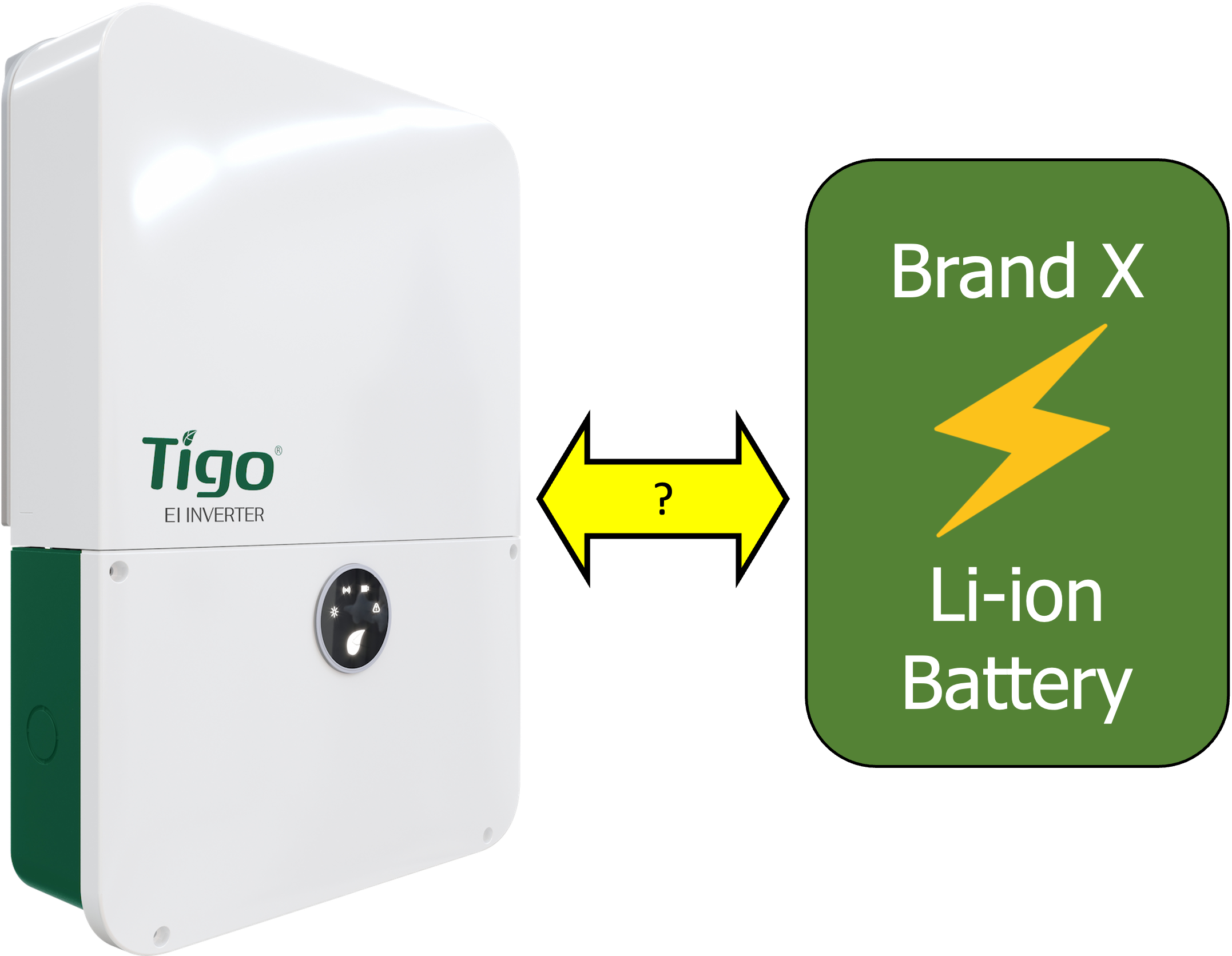 Tigo strongly advises our customers to install Tigo branded Batteries with the Tigo EI and Go Inverters. This product pairing, provides maximum system visibility, ease of installation, and worry-free customer support. However, circumstances arise and this perfect pairing may not always be possible.
As with most questions in our industry, the answer to this specific question is: "It depends!"
The Tigo hybrid inverter pairs nicely with the Tigo Battery in a DC-coupled architecture. However, the Tigo Inverter is flexible enough to be used with a third-party battery if the product is designated as an AC Battery. You will need to look at the battery data sheet or call the manufacturer's customer support team to find out if they are an AC battery.
An AC battery typically means it has its own inverter to convert AC to DC to charge the batteries. However, since the solar array is not directly connected to an AC battery, it requires an inverter that can perform this conversion. This is where the Tigo Inverter comes in!
Energy Sage has an outstanding article on the subject: AC vs DC Solar Battery Coupling.
---
Options
Although not an exhaustive list, the following batteries are currently designated as AC batteries and are technically compatible with Tigo Inverters:
Tesla Powerwall
FranklinWH
LG Chem RESU
Panasonic Evervolt
HomeGrid
If you have any questions about this application, please contact our Sales Engineering Team.