This article discusses the Tigo's Data Logger's benefits and limitations of data transfer and storage (in cases of internet outage).
Contents:
---
Data Reliability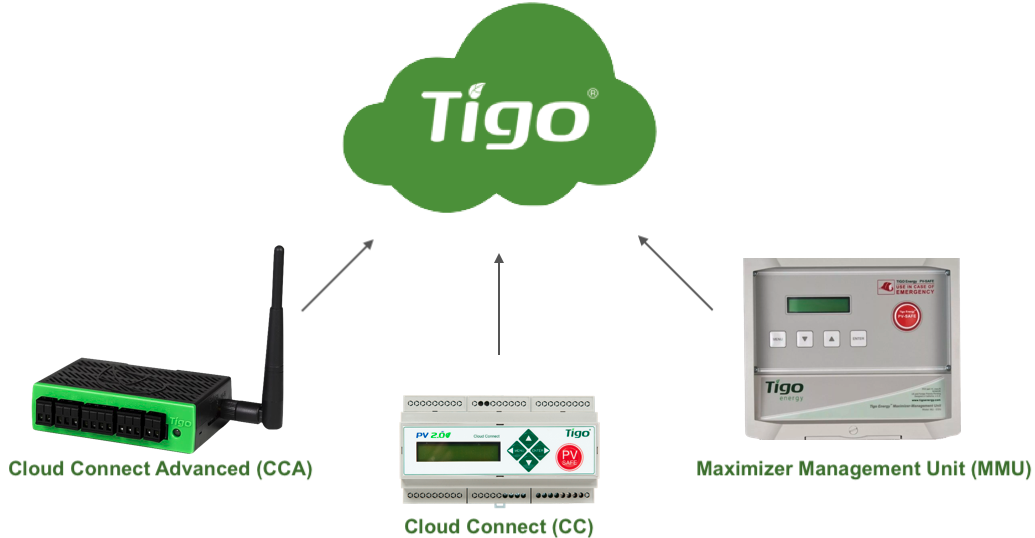 Tigo works hard to bring you the best data collection services with the most security possible. The system also provides full functionality (power production, optimization, RSD, etc), and data retention during network outages.
A fully commissioned/discovered system that experiences a network outage, will continue to :
Produce Energy
Optimize Modules
Collect and store alerts and notifications
Offer Rapid Shut Down (RSD) on modern TS4 systems
Offer PV-Safe (operation is manually deployed from the Data Logger)
Store production data for upload at a later time (storage not infinite)
---
Data Storage
Tigo Data Loggers are capable of storing a system's production data (while offline) and uploading it when the Network connection returns. However, the amount of memory space available on the Data Logger, is not infinite. It depends upon the size of the system.

For example:
| | |
| --- | --- |
| Number of MLPEs | Approximate retention time |
| 10 | 75 days |
| 25 | 30 days |
| 50 | 15 days |
| 100 | 7 days |
If the duration of the network outage is very long, the amount of data may exceed the amount of memory available. In this case, the oldest data will be overwritten. Please know that this type of data loss cannot be retrieved.
Disclosure: Here are other instances where Data Loss is not retrievable.
No AC power to the Data Logger (unplugged / power supply failure)
System not configured/discovered (blind deployment)
Damage to Gateway/TAP or Data Logger (weather event, AC surge, etc)
Communication loss between Gateway/TAP and Tigo MLPE's
Communication loss between Data Logger and Gateway/TAP (wiring issue)
---
Data Transfer
Tigo's Data Loggers are programmed to connect to Tigo's web servers every 10 minutes (cycle). When the connection is made, collected data transfers automatically to the servers and made viewable through the Tigo monitoring platform within 10 min.

The full process requires a maximum of 20 minutes between the "real-time" calculations and the viewable production data (online).


The average amount of data transferred is approximately:
10 MB of data per MLPE / per month (i.e., 30 MLPEs = 300 MB of data per month)
If the Internet Service Provider (ISP)'s service package requires less data activity (or has limited bandwidth), you may Contact our Support Team and request a Data-Reduction Package. Tigo will remotely adjust the Data Logger, to reduce the cycle of transfers to "one-per-day." For a smaller systems (less than 30 modules), this can reduce the amount to 1MB (or less), per month.
Note - The Data-Reduction Package option may require that you manually calculate monthly usage. For example, you can calculate the reduced data usage for a 300 module system with this equation:
300 modules / 30 ≈ 10 ➜ 10 * 1MB per month = 10 MB per month