To ensure correct start-up of a group of RSS transmitters with Pure Signal™ technology, install an add-on board to each transmitter's power and signal terminal block.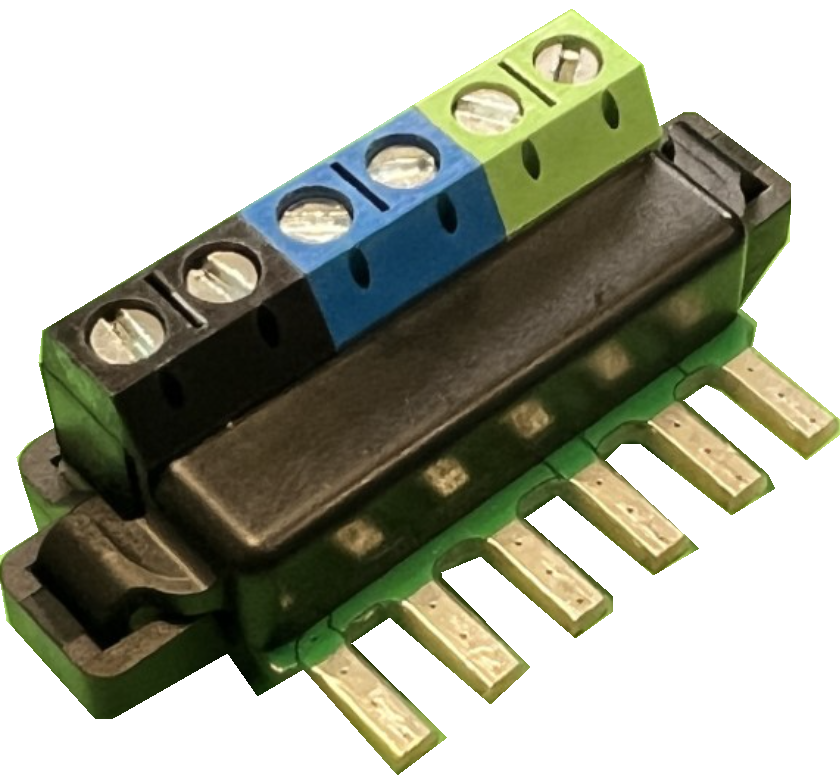 To install the add-on board:
Turn off all power supplies used in the group.
One at a time, disconnect power and signal wires from the transmitter terminals and connect them to the add-on board:
• 12V+
• 12–
• OUT COM (sync-out common)
• OUT Tx (sync-out signal)
• IN COM (sync-in common)
• IN Rx (sync-in signal)
Torque all screw connections to 0.4Nm (3.5in-lb).
Carefully insert the add-on board male connector assembly into the transmitter power and signal push-in terminals.



The assembly should slide in easily. If you encounter resistance, loosen the transmitter's header screws until they are flush with the header surface.