Send Tigo App to device
Access Apple's iOS device App Store or Google's Android apps via Google Play. Search for 'Tigo SMART ' app. Select Install.

Browser links to apps:
https://apps.apple.com/us/app/tigo-smart/id906118408
https://play.google.com/store/apps/details?id=com.tigoenergy.smart&hl=en_US
Run the App
When the installation process to your device has completed, Run the App. This can take a few minutes the first time while installation is completed. Be sure to give permission to this App to use Location Services.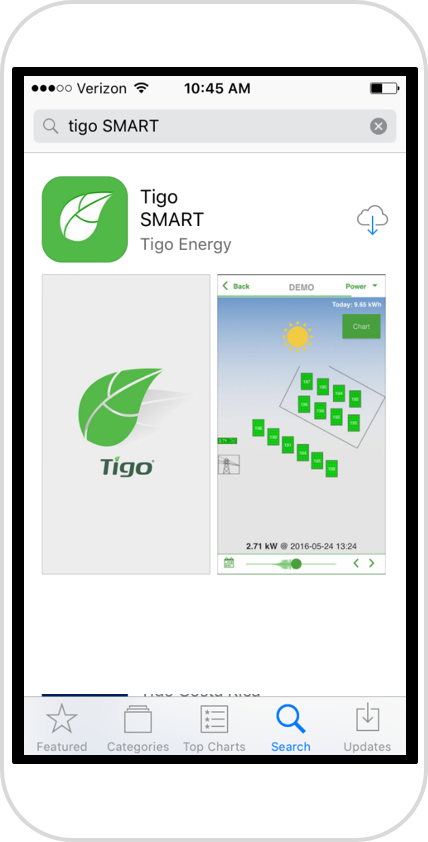 Sign-in to your Tigo User account
Using the Username and Password fields, then tap Sign-In. All available systems for this account will be shown
To Create Tigo User Account
Tap Enroll, shown beneath the red outlined arrow, below.
This will began the process to create a new Tigo User account.
The New User will have to be added by the System Owner to have access to existing systems.
This New User can create New Systems, immediately.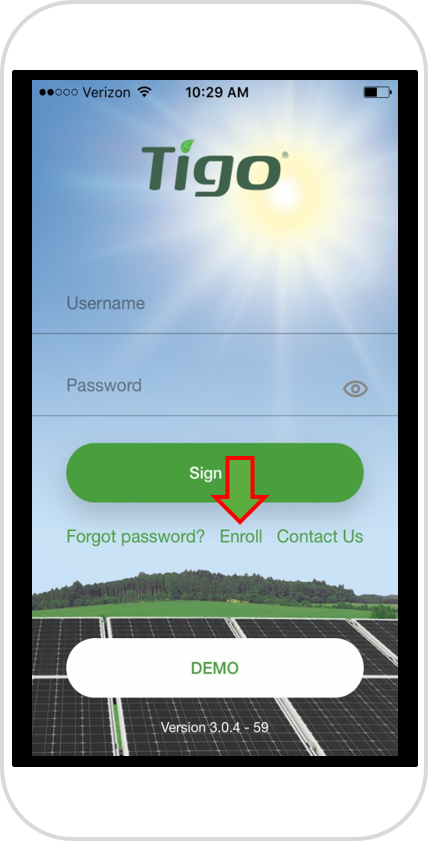 How-To View, Create and Edit systems with this App:
https://support.tigoenergy.com/hc/en-us/articles/115009984708-Create-and-Edit-System