Purpose of the System Layout Design
In the System Layout is a graphical representation of the solar array is created. The geometrical arrangement of the Inverters, CCAs and Solar Modules in the created illustration should be representing the real layout of the solar array as close as possible.
The generated map of the solar array will be imported into the Tigo Internet Portal and is used to illustrate and monitor the performance and other relevant data on a modular level.
Additionally in the layout configuration the ID numbers of the optimizers are assigned to the module symbols in the map in the right order so at all times the displayed data can be associated to the right module in case of maintenance.
Tips and hints guiding you on how to complete the layout are going to appear once, and then disappear. To have the tips shown again log out of the app and log back in.
Placing the Equipment
Look at the solar system and make a draft sketch of how the system should be displayed so even somebody who is completely unfamiliar with the setup would understand it best
To place the objects you have to press the desired position on the grid.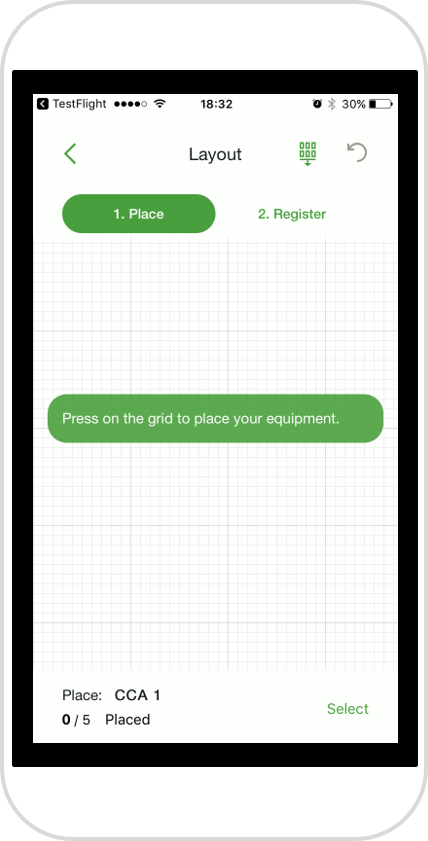 On the bottom left is displayed which part of the equipment you are placing at this time.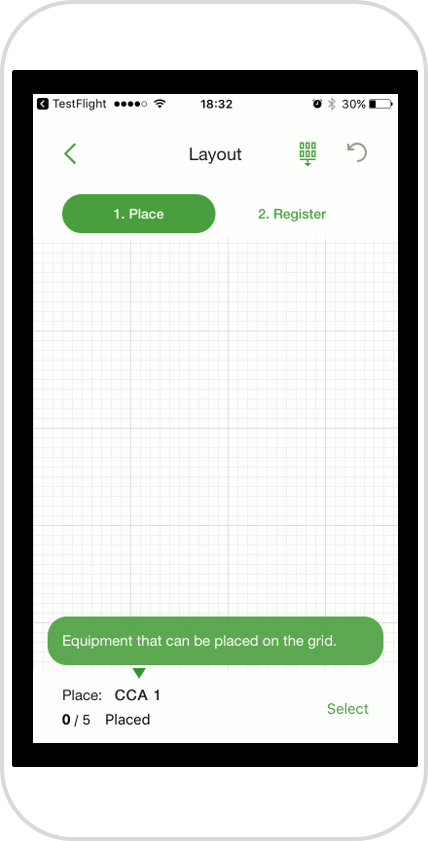 On the bottom right you can choose which part of equipment you want place now.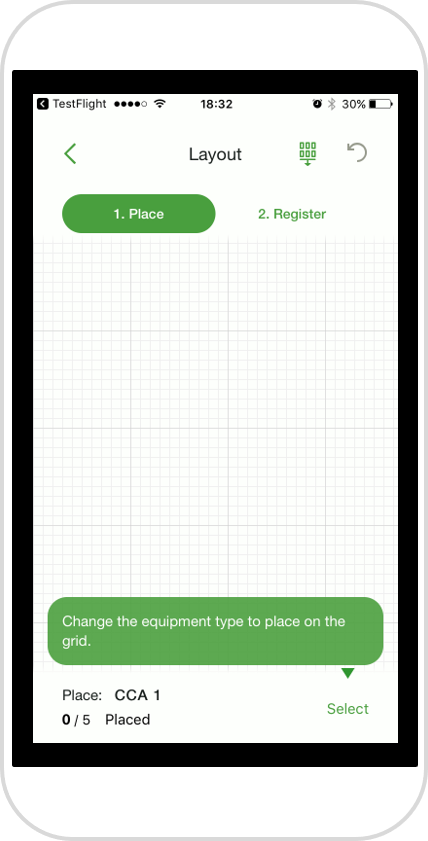 You can have the whole system placed automatically
Check if the automatic placement has created a realistic image of the solar array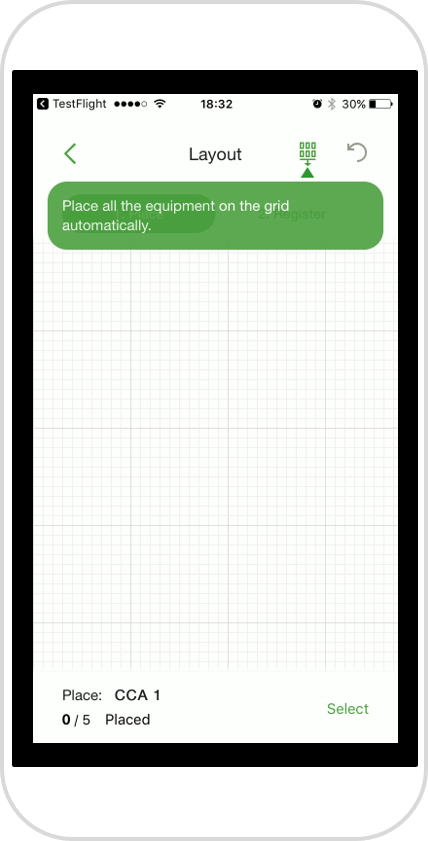 If something went in to the wrong place, you can undo the last step