This article provides the steps on how to perform a TAP test on a Tigo System, to confirm the TAPs connections to the CCA.
The TAP (Tigo Access Point) is a wireless transceiver that sends and receives data within your array. It is hard-wired to the CCA and transmits this data via an RS-485 cable.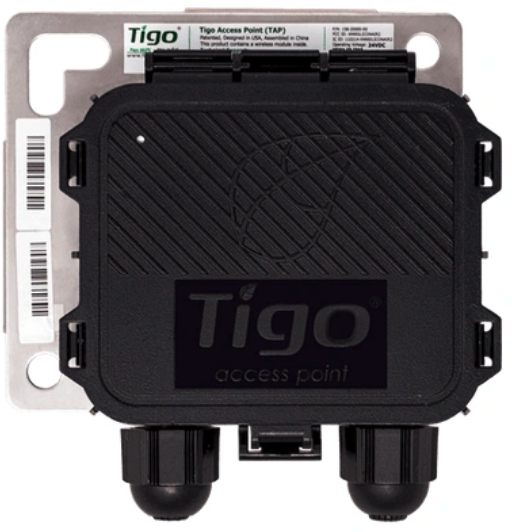 If the system loses communication with an array, it may be due to a wiring error. The Tigo EI App has the ability to run a test to confirm if it is still connected. In order to initiate a test, do the following:
1. First connect the Tigo EI App to your CCA. For information on this process, please review: How do I connect my phone to the CCA?


2. Once connected to your CCA, do the following to open the Settings:
Choose CCA Configuration (menu will open)
Select Settings from the menu options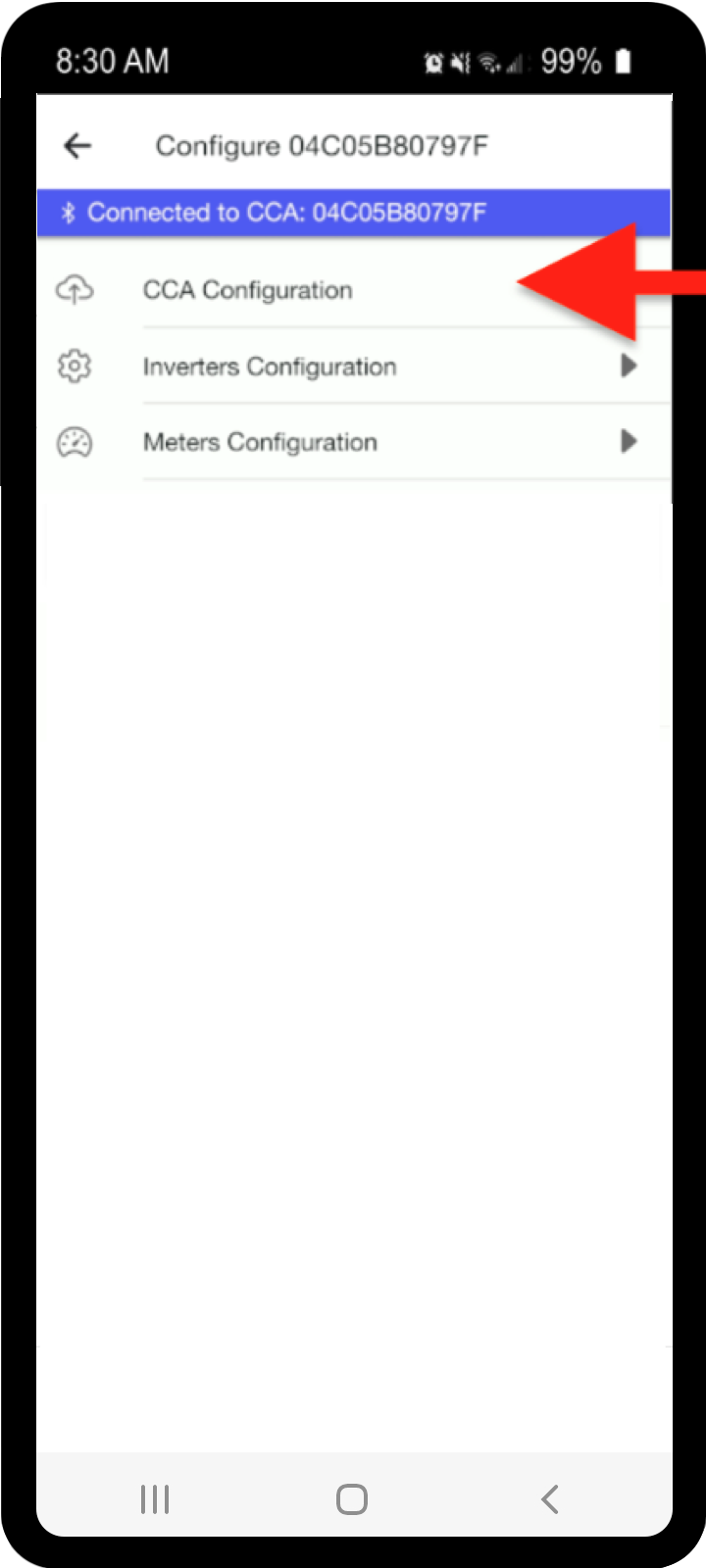 ​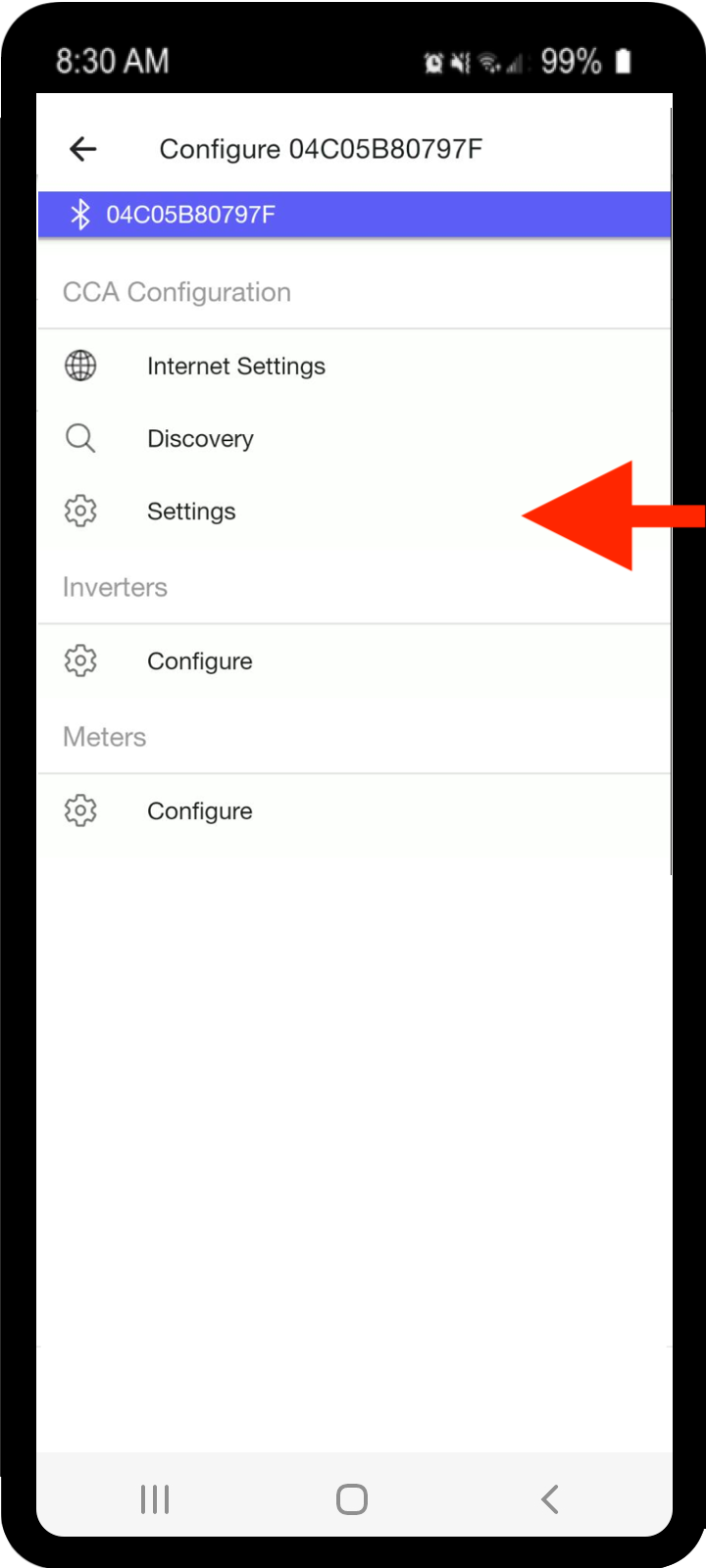 3. Start the test as follows:
Press TAP TEST (at bottom)
Select

START TAP TEST

(at bottom)
Allow test to complete to show the number of TAPs found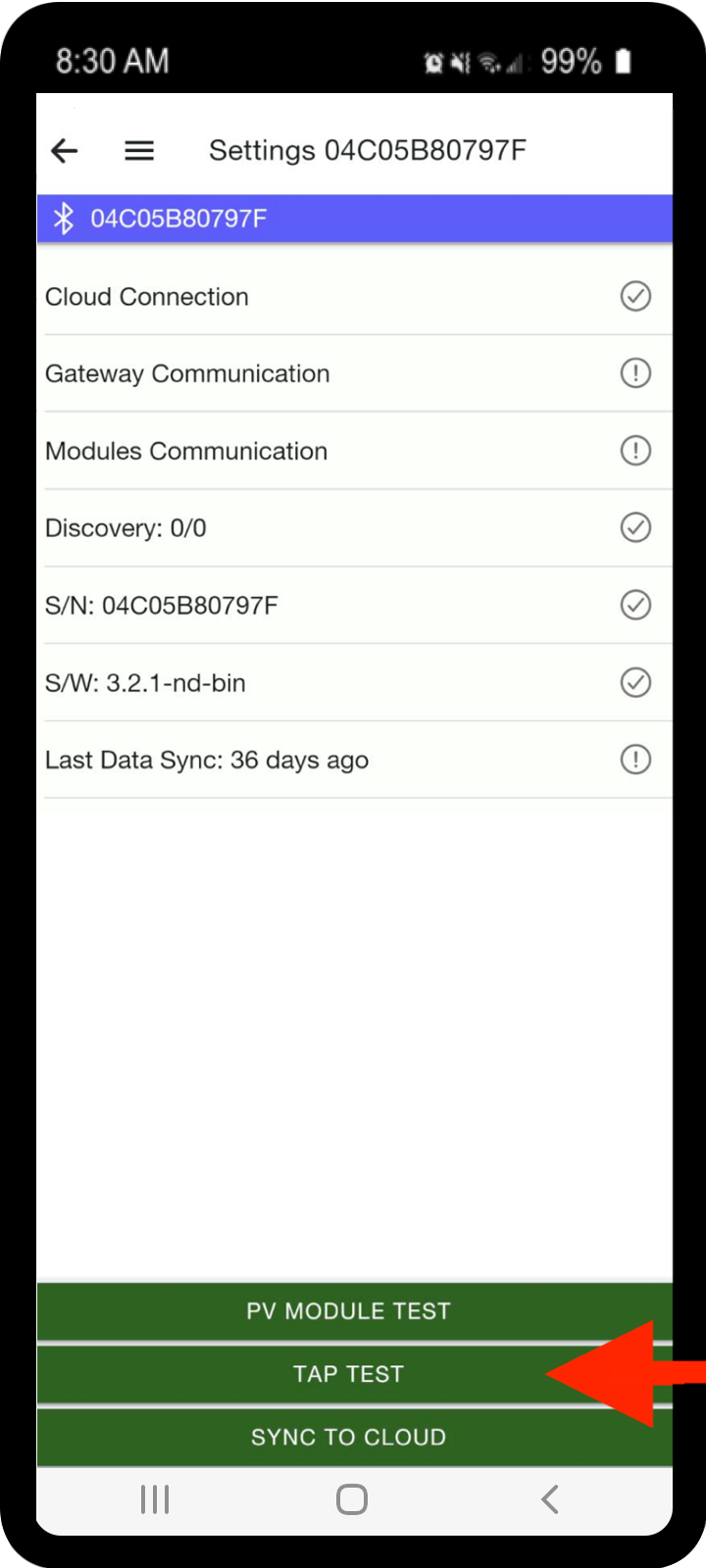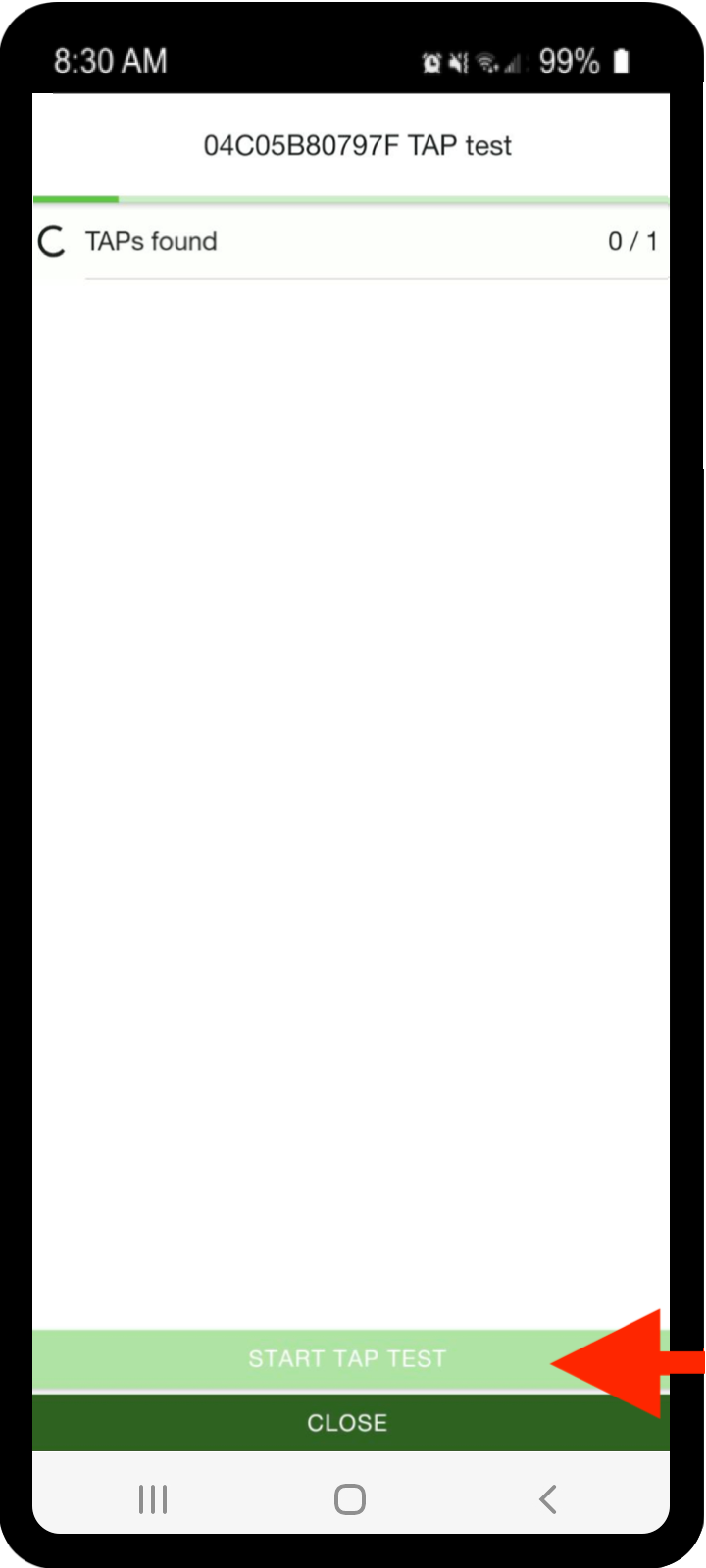 4. Select 'Click to view Details' to see the list of TAP serial numbers: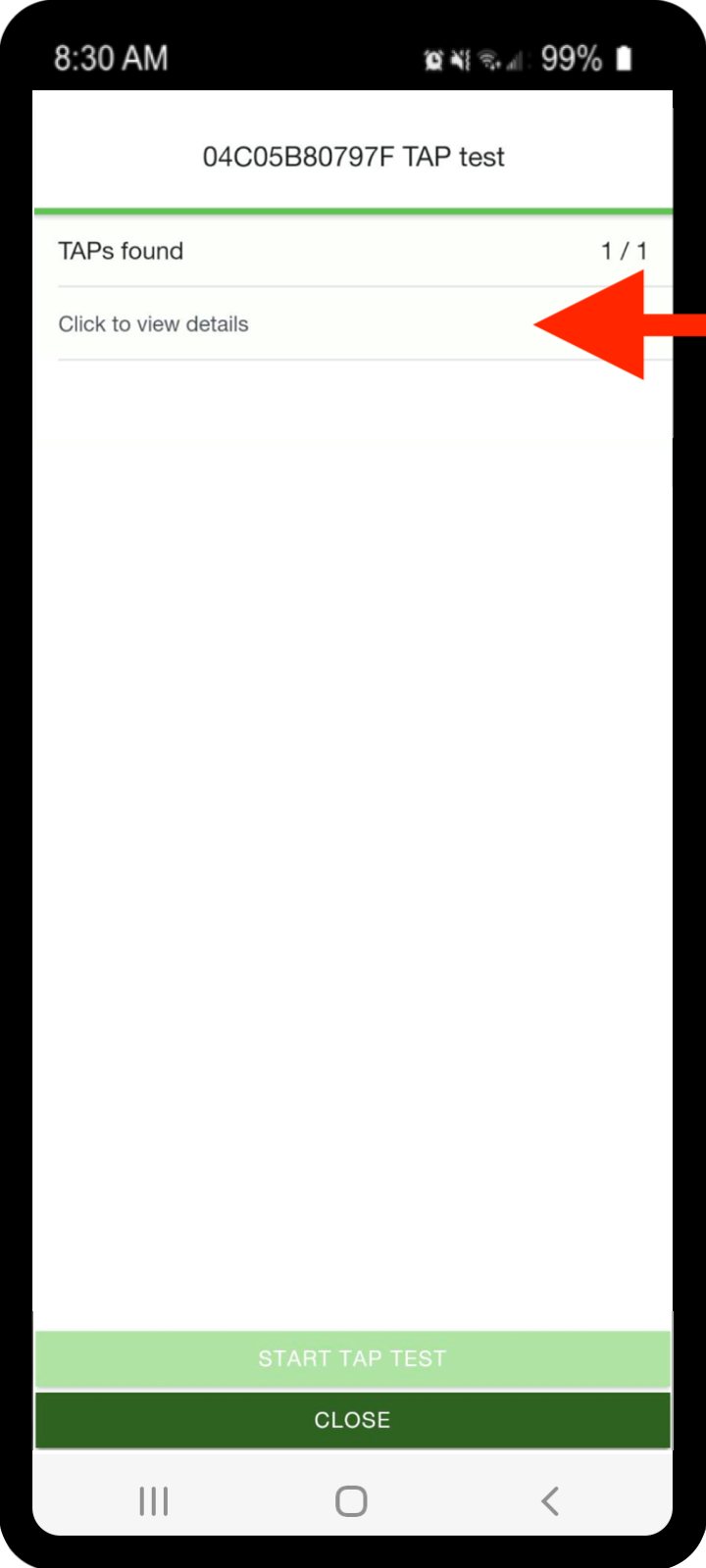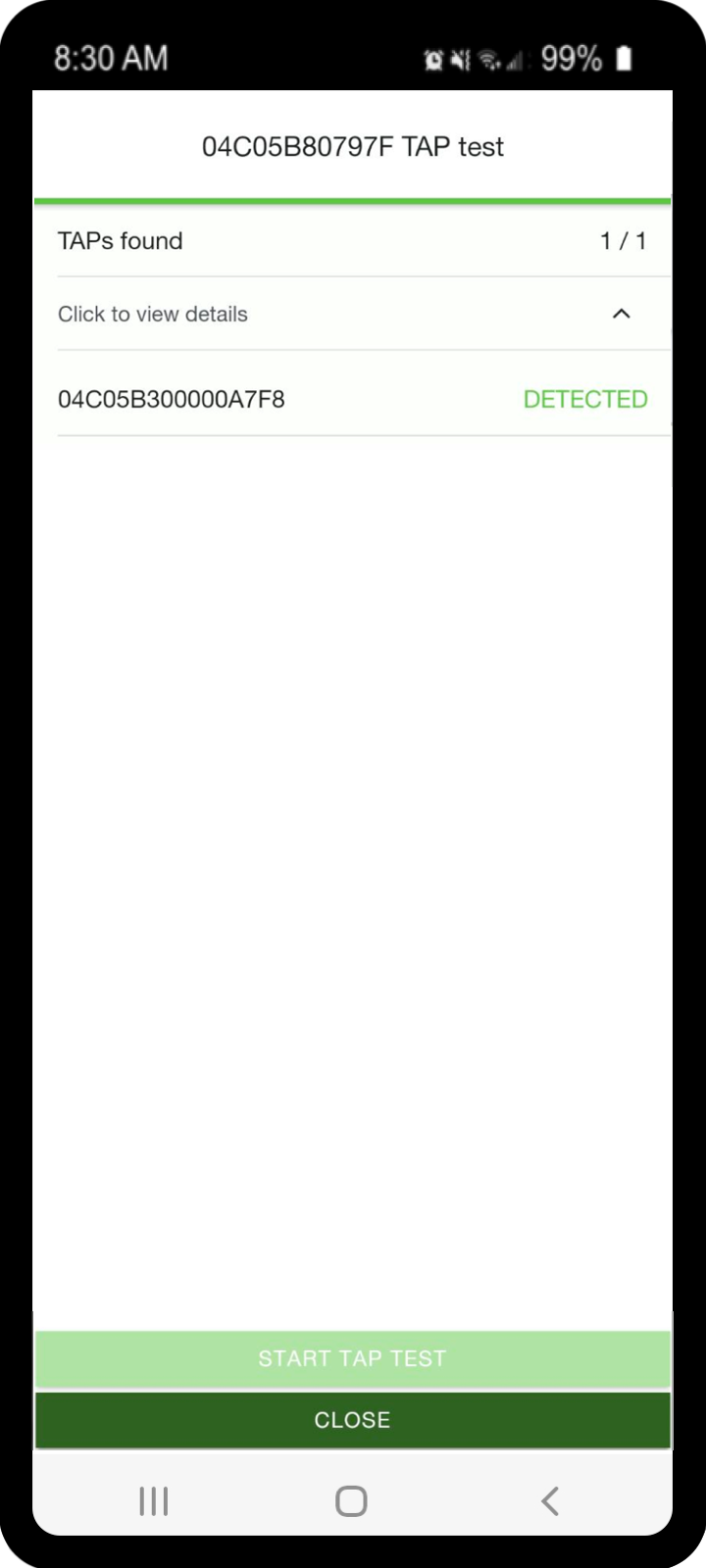 With the resulting list of serial numbers, you can easily identify which TAPs are not responding within a multi-TAP setup.
Review the wiring of the non-communicating TAPs, and perform a second TAP test, to confirm that the issue has been resolved.


Questions, regarding wiring? Please review: TAP Communication Cable Guide
Do you have an MMU or original Cloud Connect? For information on testing Tigo legacy equipment, please go to: Gateway Test (legacy)
If you require any additional assistance, please Contact Support.