Tigo TS4-M/S/O/L systems are composed of three components
Item

Image

Description

TS4, TS4-A

The TS4 Flex MLPE platform is a new generation of smart module, offering different levels of functionality and electronics built into a removable junction box cover. The TS4 is available as a PV module junction box or as an add-on device for standard PV modules.

TAP

(Tigo Access Point)

TAPs are antennas that communicate wirelessly with smart modules and relay data to the Cloud Connect Advanced via an RS-485 or CAT 5/6 communication cable.

Cloud Connect Advanced

(CCA)

The Cloud Connect Advanced (CCA) provides module-level data logging and safety capabilities for an array of smart modules. It also features built-in Wi-Fi and can be commissioned using a free smartphone app for iOS or Android devices.
Below is a diagram illustrating how the various Tigo hardware components connect and integrate in a system: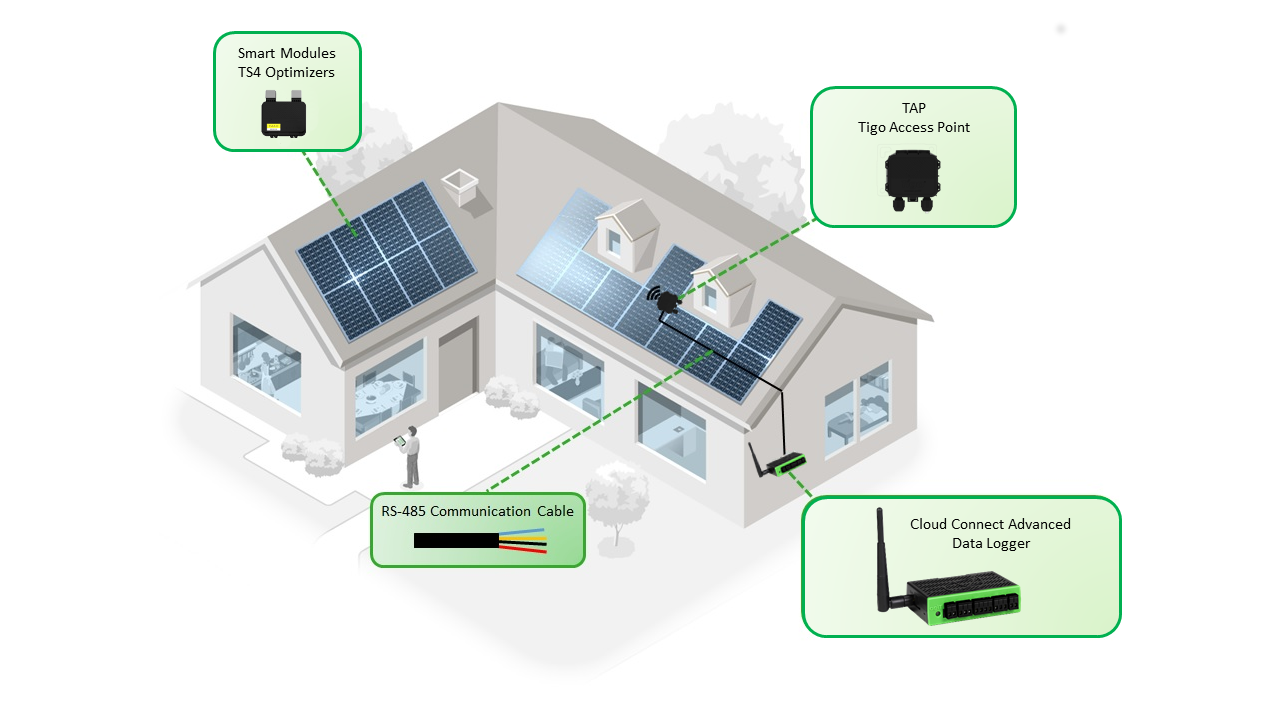 For systems using TS4-O and/or TS4-L modules, TAPs and CCAs are required only if monitoring and/or module level shut down is desired.
These are the three components, but how many do I need for my system? Read "Determine number of Cloud Connects and TAPs" to proceed.
Visit the 

Products

 page for more info.