With Selective Deployment, different Tigo features can be used together in the same system using different TS4 versions. This allows you to deploy only the features you need, where you need them, lowering costs and increasing ROI in your system. Selective deployment is a feature unique to the Tigo TS4 family of MLPE. For product information visit TS4 Product Information
Here is an example, see Figure 1 below. We need module level monitoring and rapid shutdown, so we deploy TS4-S on the entire system. But, we have shading on the two right-hand modules. So, we can deploy TS4-O on those two modules only. Since the TS4-O also does module level power production monitoring and rapid shutdown, we now have all the features we need, but we have saved money by only deploying the more expensive TS4-O on the shaded modules. Since we are deploying module level monitoring and rapid shutdown, we will also need Tigo's TAP and CCA for communication.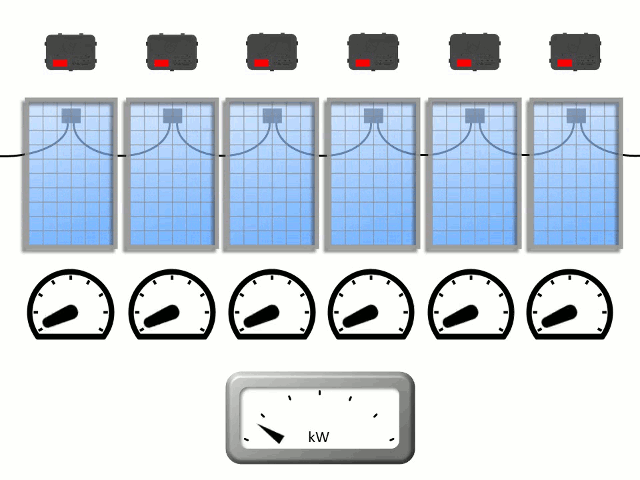 Figure 1: Rapid shutdown compliance plus deployment of optimization only on shaded modules
Selective Deployment of Optimization using Predictive IV
Predictive IV is a unique feature of the TS4-O, which uses electrical properties of the module itself to predict optimal performance conditions. This data is used in conjunction with Tigo's impedance matching technology, and allows for selective placement only on shaded modules even without communication. Using this feature, we can deploy TS4-O units on under-performing modules and no other equipment whatsoever. See also Installing TS4 Without Communication for further details.
Selective Deployment of Optimization
When using a single string per MPPT, optimization can be selectively deployed only on the shaded modules (using TS4-O). By using optimization only where needed, you can optimize system performance at a lower cost. If you are looking for monitoring and safety/rapid shutdown functionality as well, deploy TS4-S on all unshaded modules.

Dual MPPT inverters can have a string with selective deployment of optimization on each MPPT.
With parallel strings on the same MPPT input, use 100% deployment of optimization (TS4-O).

Partial deployment of optimization on parallel strings is not supported. Use full deployment on parallel strings.


When designing on Different Orientations see article for different use cases and optimization guidelines.
To plan your TAP layout (if you want rapid shutdown and monitoring on your system) learn how to position your TAPs for your array.