The TAP (Tigo Access Point) is a radio transceiver with integrated antenna that supports wireless communication to and from the Tigo TS4 MLPE O, S and M models all of which have a production monitoring feature. Communications are between the Cloud Connect Advanced (CCA) and the TS4 optimizers, and a cable from the TAPs to the CCA.
For more information read: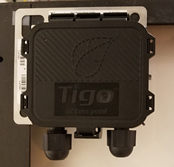 TAP Basics
Up to seven TAPs can be connected in series using daisy-chained cables to the Cloud Connect Advanced gateway port using RS-485 or CAT5/6 ethernet cable (not included.)
Each TAP can communicate with up to 300 Tigo TS4 units.
Each CCA supports 900 TS4 units.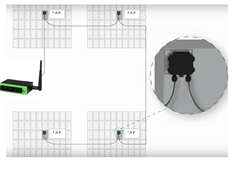 TAP wireless communication
With the TAP, the TS4's automatically act as repeaters relaying messages when required.

For the signal to make a repeated hop, the TS4s must not be more than 10m (33ft) apart. So, if there is a gap between arrays of modules, make sure the distance is within the 10 meter limit. This is shown in the drawing below, with the green arrow indicating the distance between arrays of panels.

The maximum distance range of a TAP, with multiple repeater hops, is a maximum of 115ft (35m).
If modules are located more than 115ft (35m) from the TAP, or if there are physical obstructions in the array, such as HVAC units, or roof gables, use additional TAPs.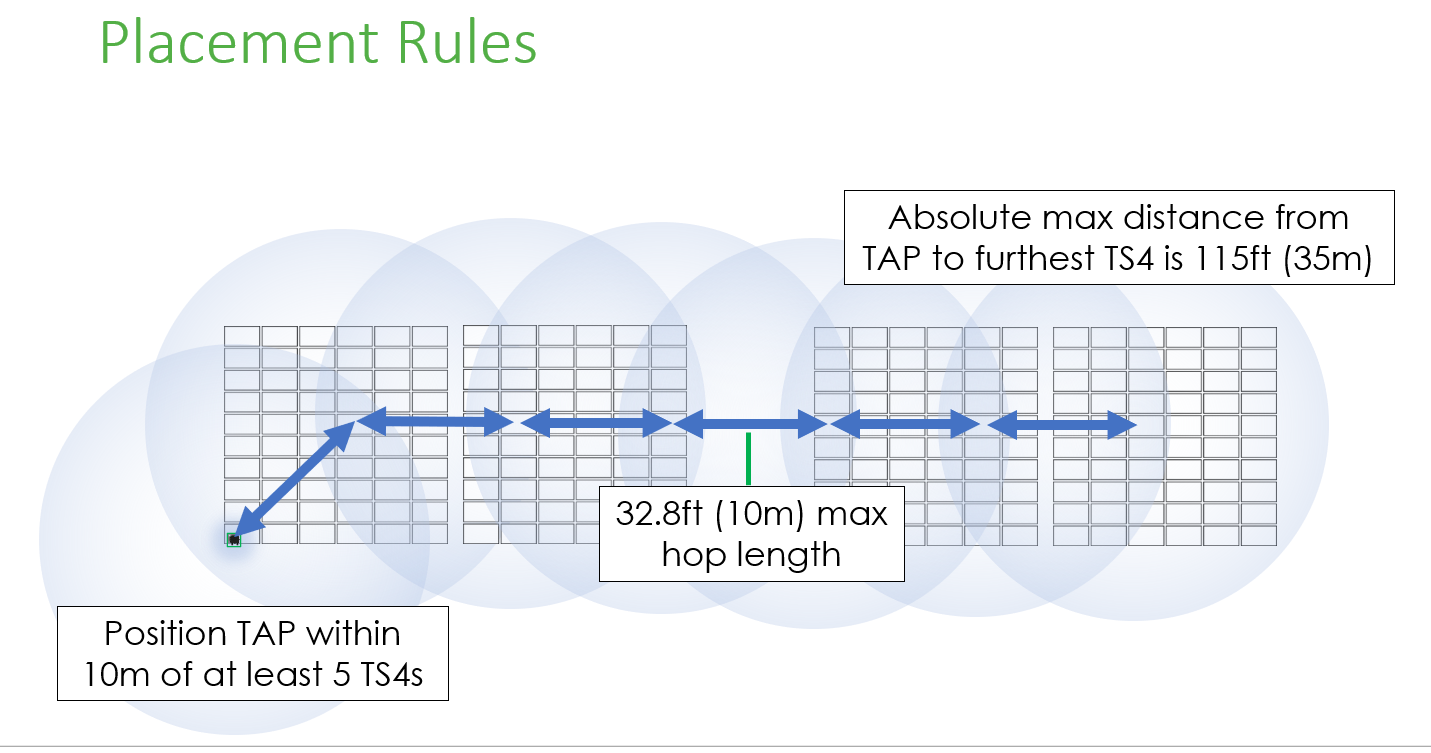 PV Module Arrangements Affecting Wireless Communication
Some PV module arrangements like gaps and obstructions can affect the communication between the TAPs and the TS4s.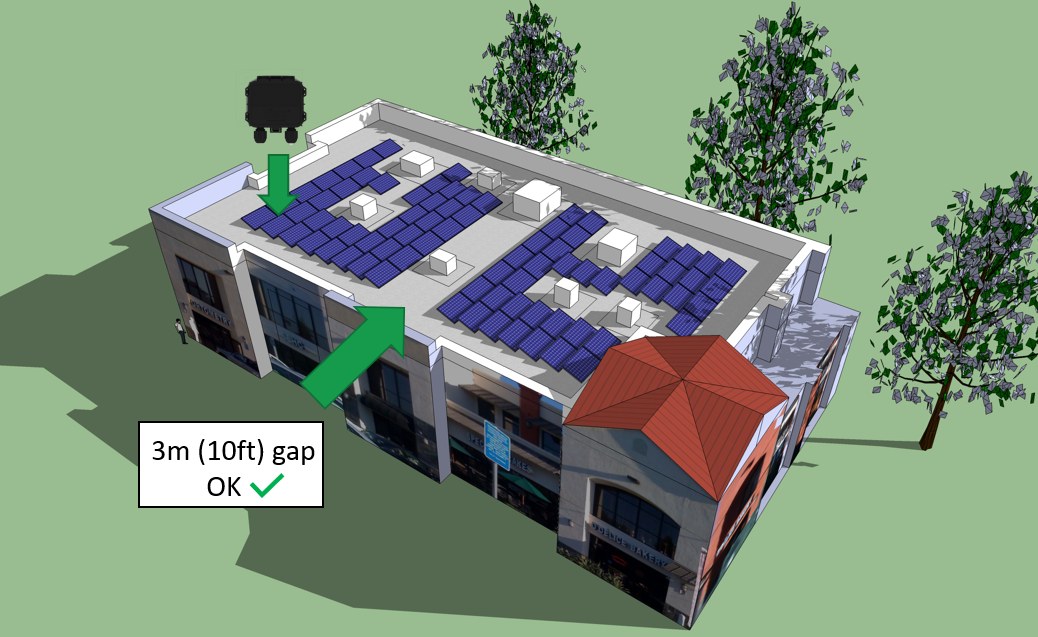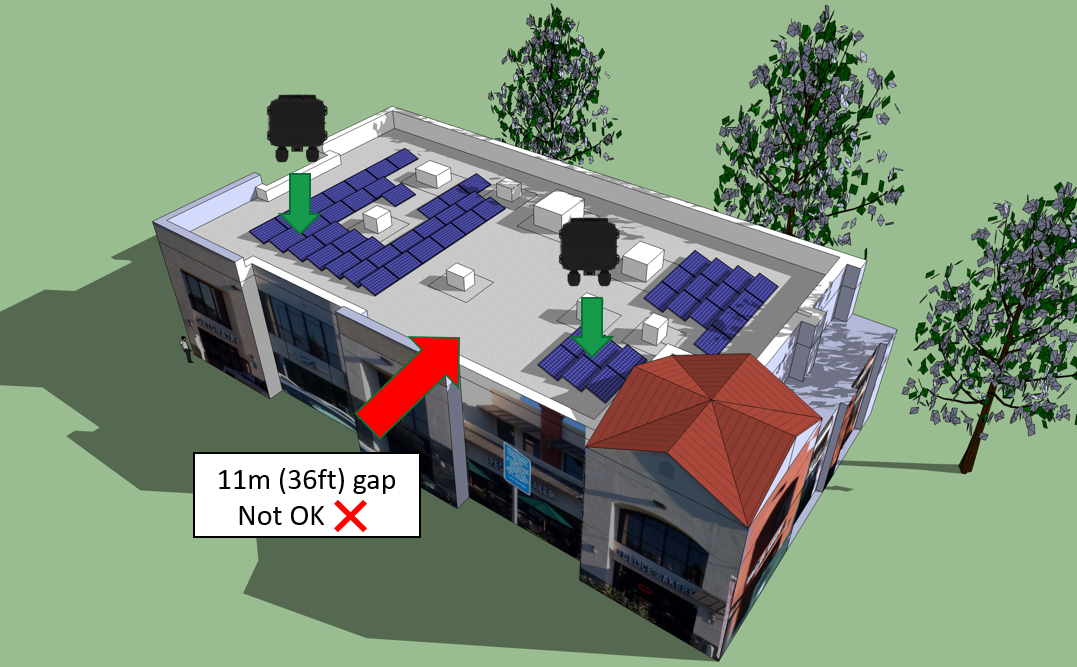 An obstruction can also hinder the communication signals, even if they are less than 10 meters apart.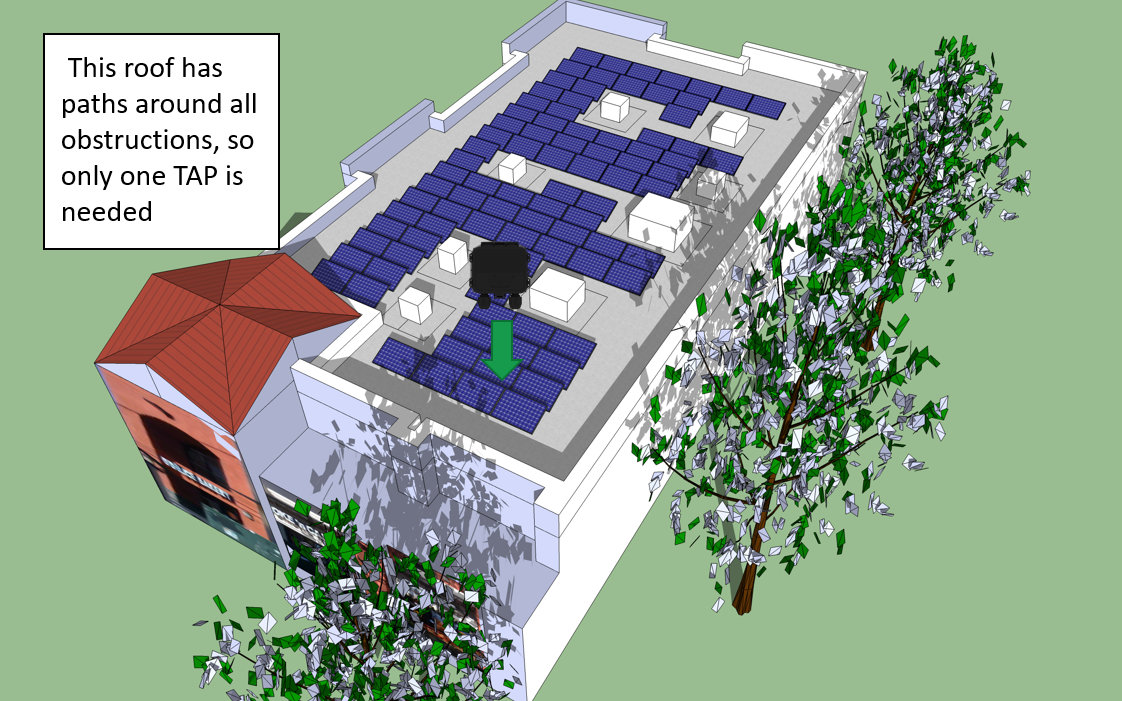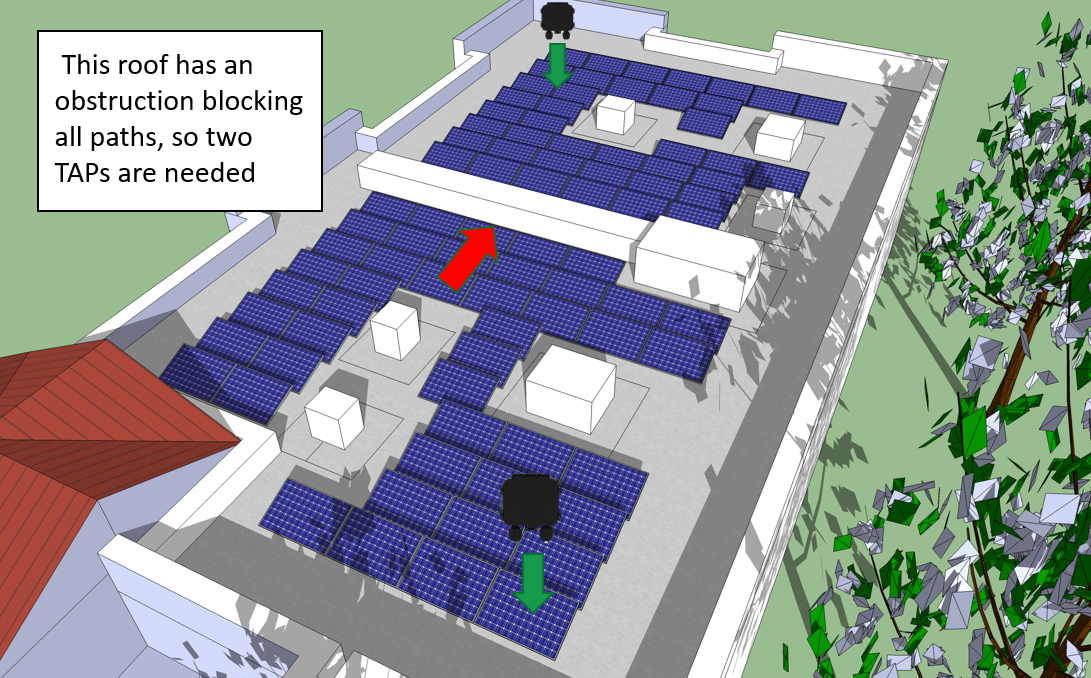 Best Practises
TAP needs at least five TS4s to be placed within 33ft (10m)
Allow 50ft (15m) line of sight spacing between TAPs
Place TAP near the center of the array
Below is an illustration of the hop distance between the TAP and optimizers.
Now that you know the basics, it's time to design your layout.