This article covers the TAP placement requirements and layout guidelines. For basic information, refer to TAP Basics - What is a TAP? and Determine Number of TAPs and CCA Units.
Contents:
---
TAP Placement Requirements
With mesh, the TS4s automatically act as repeaters relaying messages when required. For the signal to make a hop to another TS4, the TS4s must not be more than 10m (33ft) apart.
If there is a gap between arrays of modules, make sure the distance is within the 10 meter limit.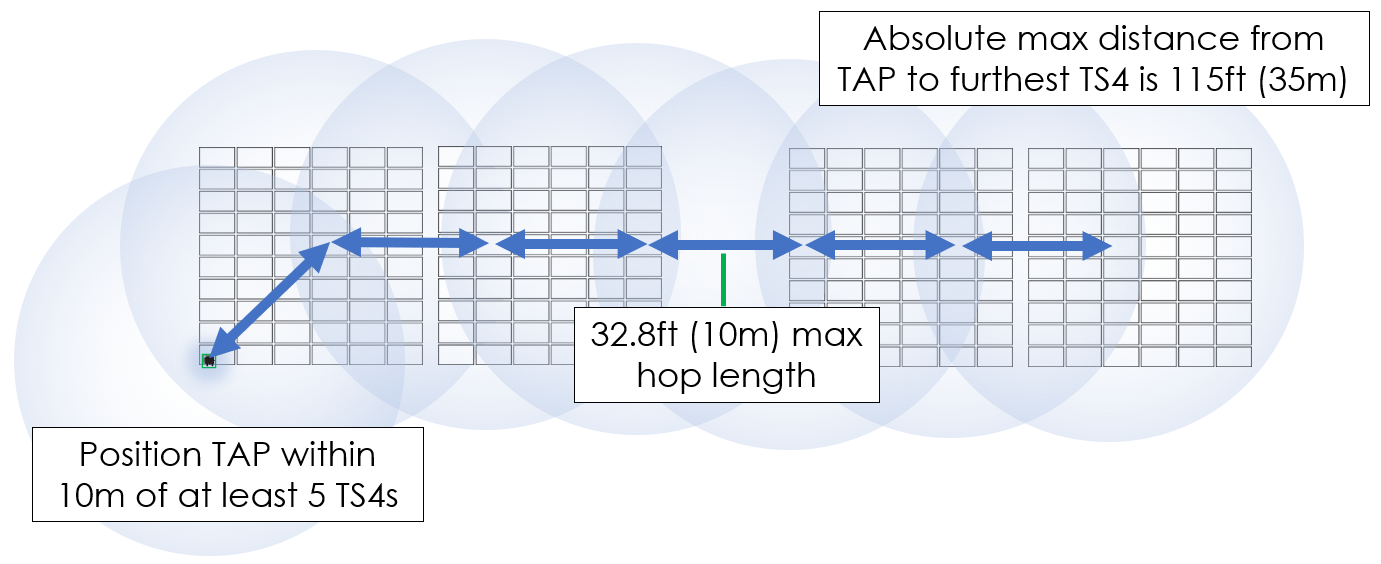 The maximum range of a TAP, combined with multiple repeater hops, is a maximum of 115ft / 35m. If modules are located farther from the TAP, or if there are physical obstructions in the array (HVAC units, gables, parapets, drop-roofs, dormers, etc), you may be required to use additional TAPs.
---
PV Module Arrangements Affecting Wireless Communication
Some PV module arrangements will affect the signal strength and/or communication between TAPs and TS4s. Here are some common module position arrangements, and the related concerns:


Excessive Gap Arrangement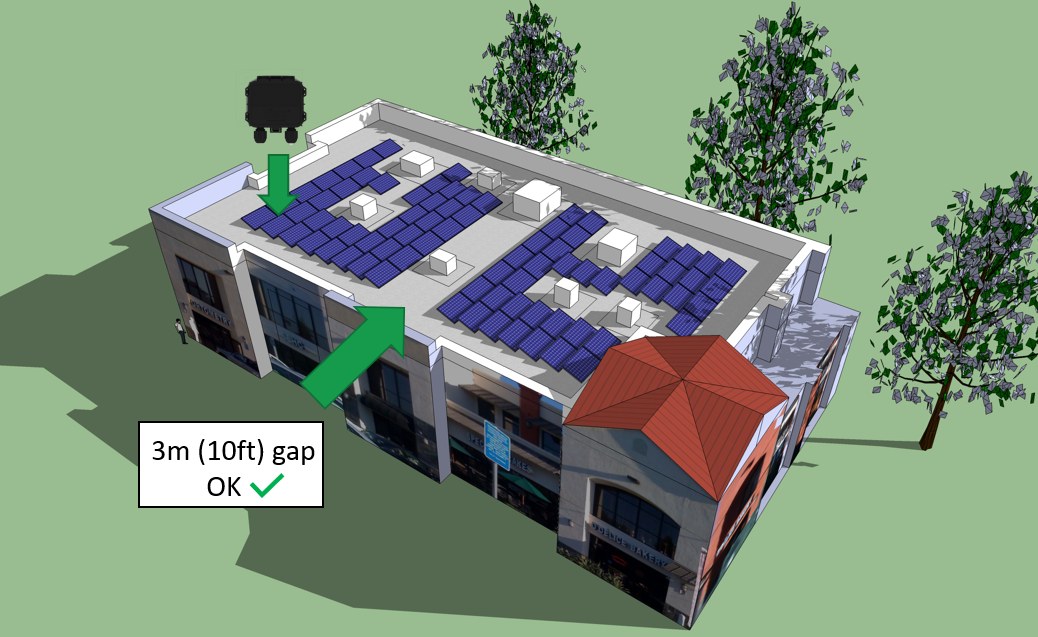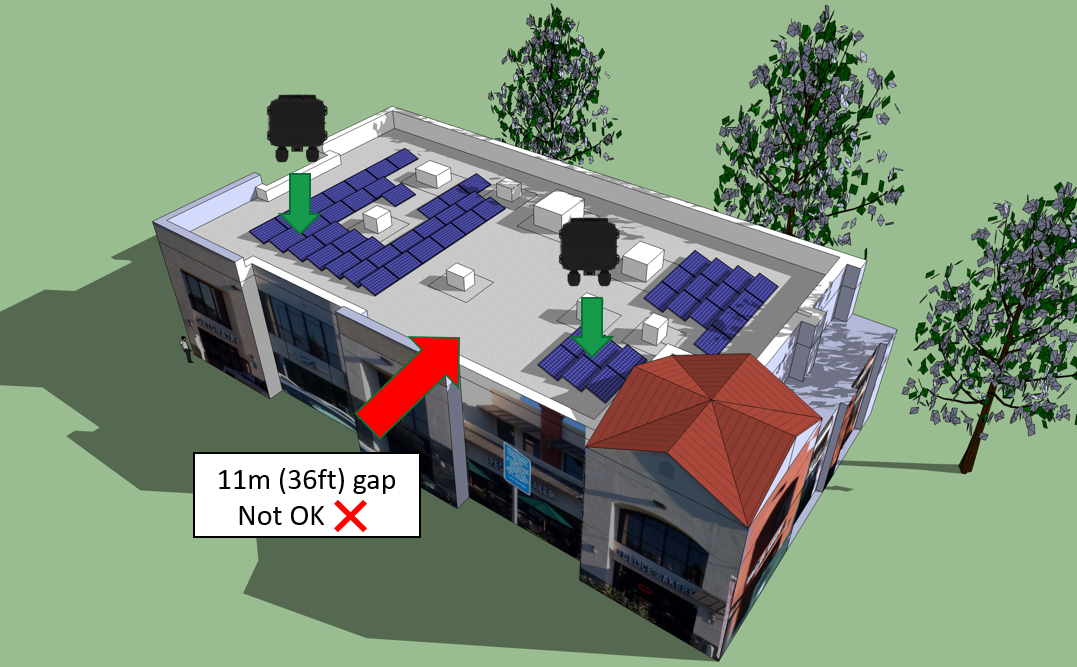 Obstructions Reducing Signal Strength
(Even if the TAP and TS4 are less than the required 10 meters apart)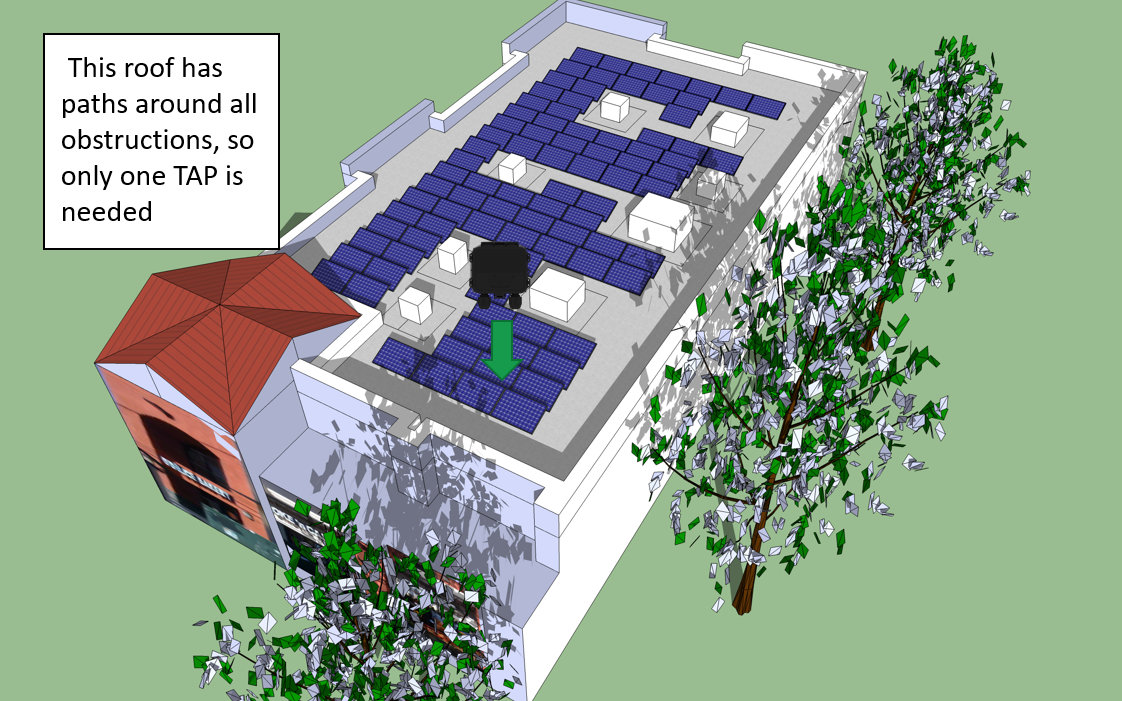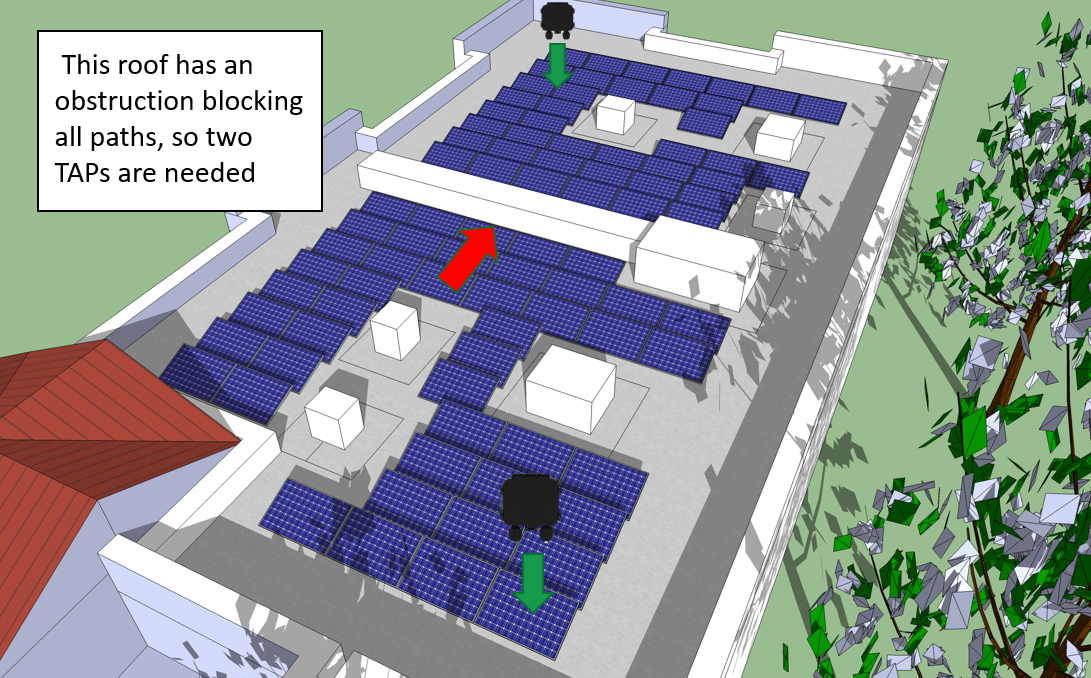 Drop roof or height differential
Rooftop obstacles can prevent line-of-sight between a TAP and an MLPE, which reduces the effective communication range. A height change of more than 3 feet (1m) is considered an obstruction of signal. For drop roofs, Tigo suggests adding another TAP to the second level.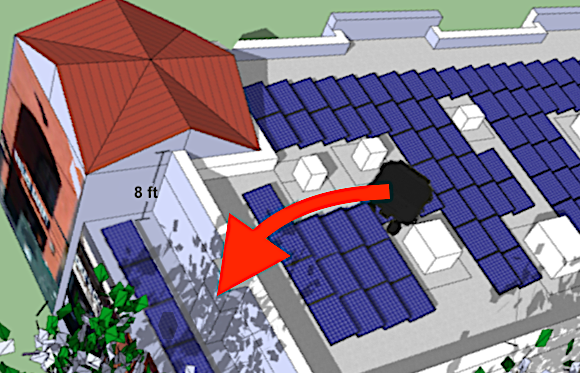 ---
Roofing Materials
Roofing materials (like metal or tile) can affect the ability for the system to maintain a quality signal. This is due to the reflective and impenetrable nature of these materials.

If you are designing a system for a metal or tile roof, please Contact Sales Engineering for suggestions on how to create the most effective design.
---
TAP Layout
Once you are ready to install a Tigo system, it's time to create a layout of the array(s) with the placement of the TAP(s). This is important, as a good placement will allow your modules to maintain solid communication for both data monitoring and Rapid Shutdown (RSD).
Start with a drawing or plan of the system using the CAD tool of your choice. The drawing must show physical scale/dimensions and stringing. Make note of any obstacles which may obscure the wireless signals of the TAPs.


Using the TAP and Mesh guidelines, layout your TAPs across the system and identify how many CCAs and TAPs you will need.


Once you have your TAPs and CCAs laid out, assign each string to an individual TAP and CCA.


Assign each inverter to a single CCA (unless you are using central inverters). Do not split a string across more than one inverter or CCA.


Add TAP locations to the middle of each array (for max coverage), and clearly d

efine the areas of each TAP's coverage (color coded):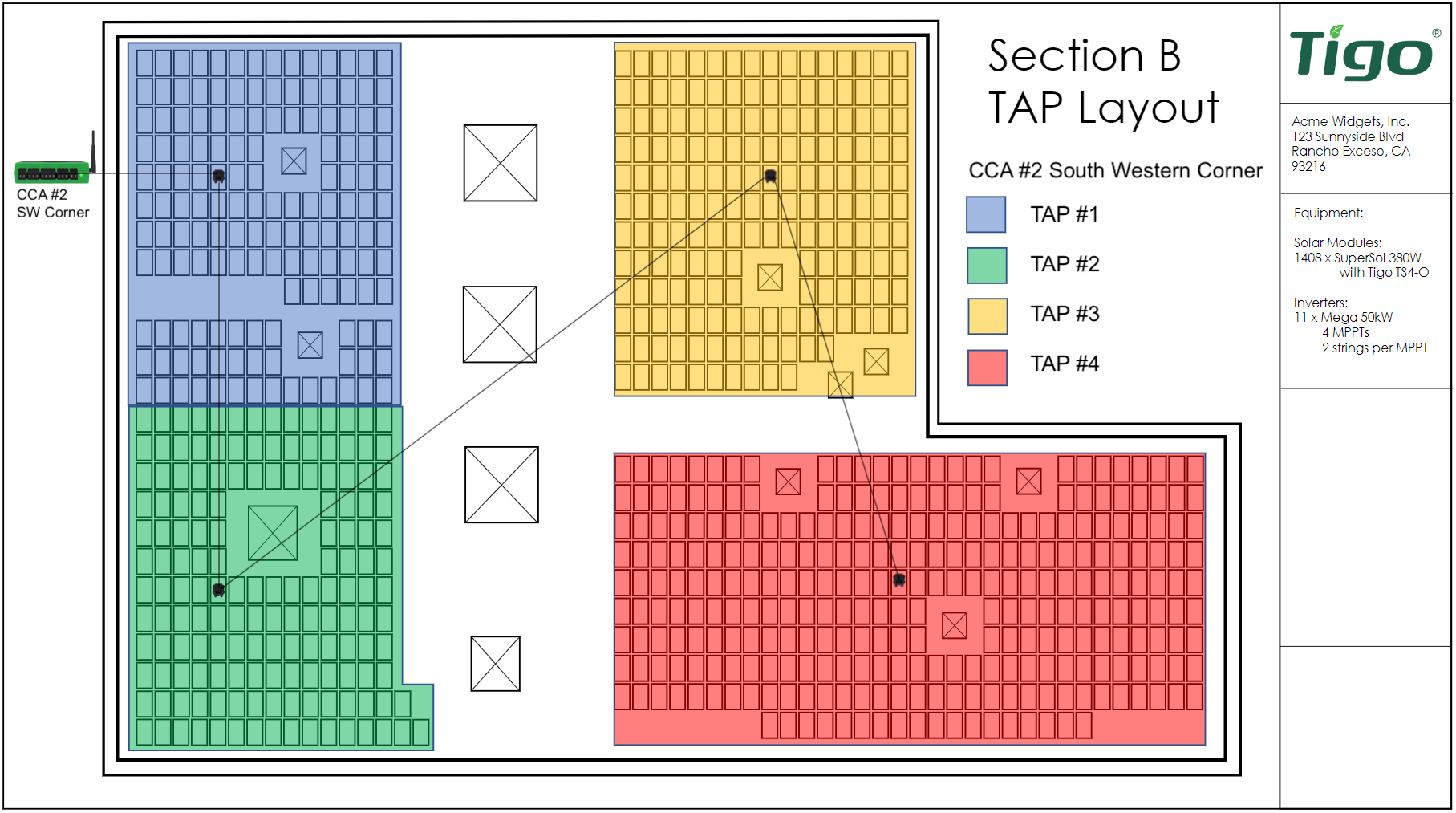 For an example of what your completed design might look like: Sample TAP CCA Layout - Large Systems
For small systems with uncomplicated layouts, Tigo offers a TAP Placement Tool to help you find the best placement for the TAPs.
For additional assistance, contact our Sales Engineers: se@tigoenergy.com
Related Content