This article provides a general overview of shade mitigation and system design when using Tigo's optimization products (TS4-A-O).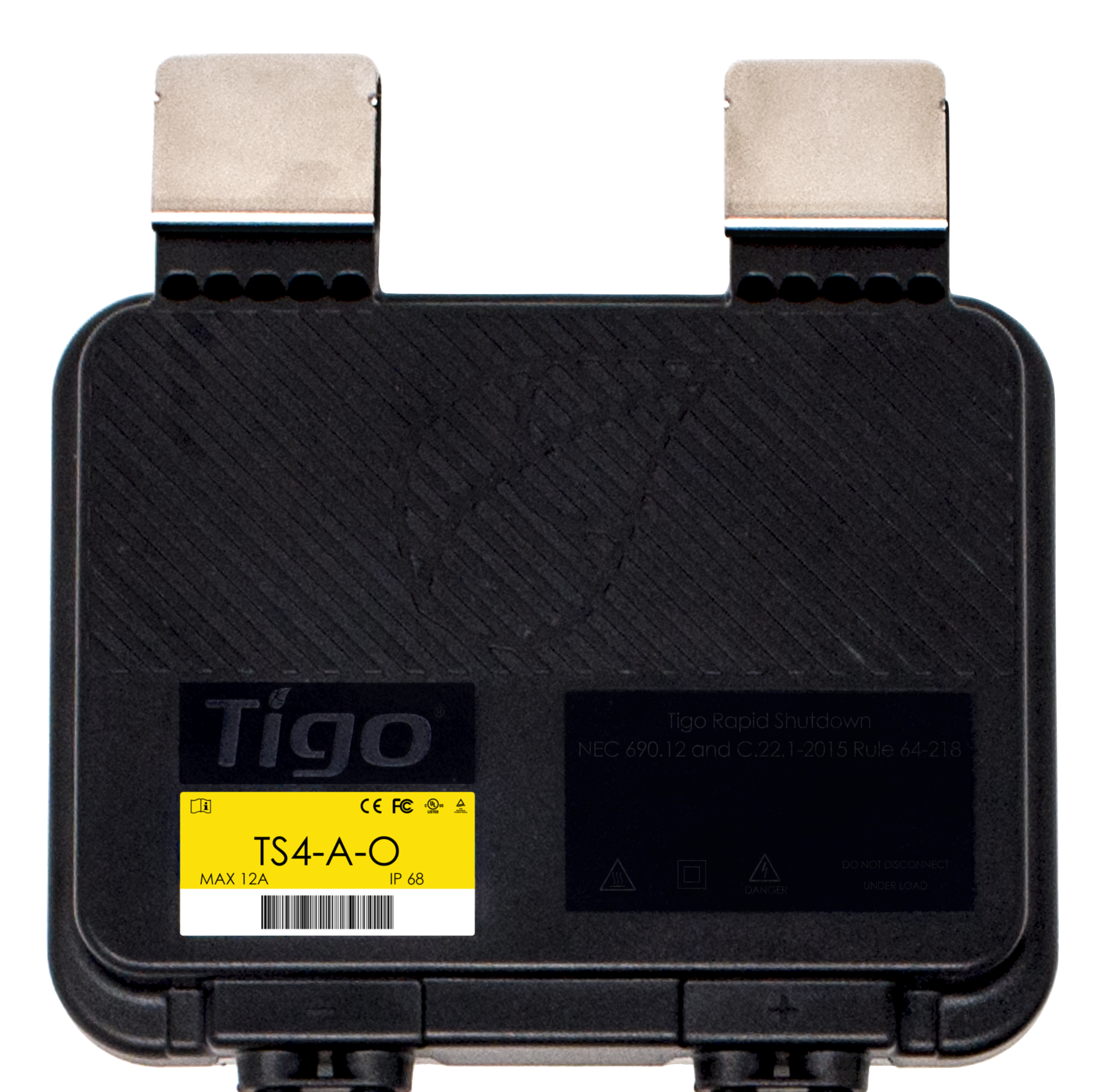 Tigo TS4-A-O Optimizer
Introduction
Shading issues (caused by trees, buildings, poles, and other objects), change angles throughout the day (and year). This constant change restricts how close any module can be placed to an obstruction.
As little as one or two shaded modules can have a negative impact on the entire array. Adding Tigo TS4-A-O optimizers to your project will reduce the impact of shading, and help to recuperate losses caused by PV-Module mismatch.
Traditional Setback Distance Calculation
The amount of spacing between an obstruction and the solar array is called the setback distance (or holdout). This is determined by the sun's azimuth (angle in relation to the horizon), for that particular region. Traditionally, a setback distance of three times the object's height is recommended to cover the length of the shadow, but this can change drastically depending on latitude.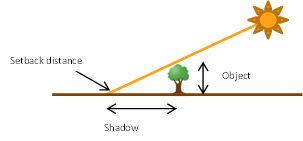 Tigo's TS4 optimizers help to reduce the percentage of annual impacted hours, by recovering up to 50% of the lost energy from any shaded PV-Module.
The Setback Ratio Correlation to Annual Shade Impacted Hours
The effectiveness of Tigo optimizers can be calculated by selecting a setback distance from the chart below, or by following this equation:
(% of annual hours impacted) x (% of recovered energy) x (% of hours of TS4 shade mitigation)
(.14) x (.50) x (.75)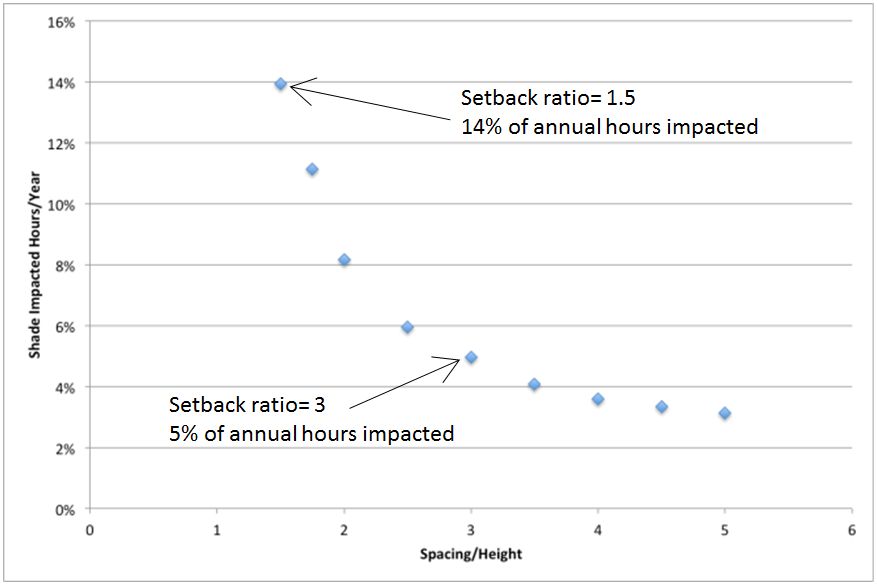 With this data, you can see that Tigo TS4 Optimization reduces the setback ratio up to half when comparing the percentage of affected hours.
Downloadable reports on the effectiveness of Tigo's TS4 series, are available at: