Inverter Compatibility
There are two places to look for Tigo/inverter compatibility information:
These are letters of understanding between Tigo and inverter vendors. They must be interpreted individually. If you have questions, please let us know.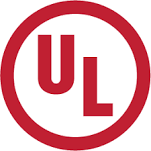 This is a list of inverters that are UL PVRSS listed for use with the various Tigo TS4 products. Tigo tests TS4 products with UL and inverter vendors, the results are on this page.
There is ongoing testing between Tigo, UL and inverter vendors and the latest results are posted here. As of 2020, new results are being added to this list every 6-8 weeks.
PV Module (solar panel) Compatibility
For solar modules, you should check the de-rated max power, voltage and current against those same values for the TS4 unit you want to use. You can find these values on the TS4 data sheets:
All of these values should be de-rated, especially voltage. You should use the temperature corrected max voltage of the module. For current, as long as the Isc at STC is 12A or less, it is OK with all of the TS4s rated for 12A or more. Or, you can calculate the max current by using the 1.25 de-rate for irradiance. If that value is less than the rated max current for the TS4, it is compatible in current.
With bifacial modules, you should use the MAX bifacial boost figures. These should also be de-rated as described above.
The fit of the TS4 unit should also be checked. There are modules on the market that are too thin to accomodate the TS4 unit on the frame. See below. These dimensions below are for the TS4-A-X ONLY, not the TS4-R-X.
NOTE: Metal Clip Engagement Length depends on the Frame Thickness, Contact Tigo if Metal Clip Engagement Length is less than specified above.
All of the minimum dimensions in the illustration above must be observed for the TS4-A-X products to be mounted to the frame. If the frame is too shallow to accommodate the TS4-A-X units, they can be mounted to racking or elsewhere with screws. See: "How do I remove the module clips from the TS4-A?"
Questions?
If you are in doubt, send a data sheet for the inverter or module to salesengineers@tigoenergy.com and we can check it for you.