The TS4-A-X (TS4-A-F, TS4-A-M, TS4-A-S, TS4-A-O) is Tigo's latest add-on MLPE (Module Level Power Electronics). It features some improvements over the TS4-R, but keeps the same great reliability and compatibility.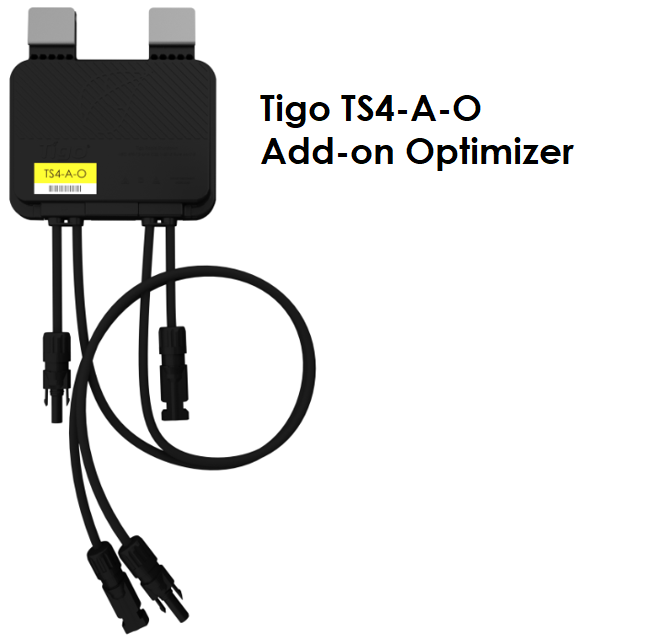 The TS4-A, when compared to the TS4-R is
Smaller
Lighter
Completely sealed
Easier to Install
Easier to Ship (more units per pallet)
Size and Weight Difference: TS4-A vs TS4-R
Length: 40 mm / 1.5 inches less
Width: 18 mm / 3/4 inch less
Height: 5 mm / 1/4 inch less
Weight: 180 g / 6.2 oz less
Improved Mounting Method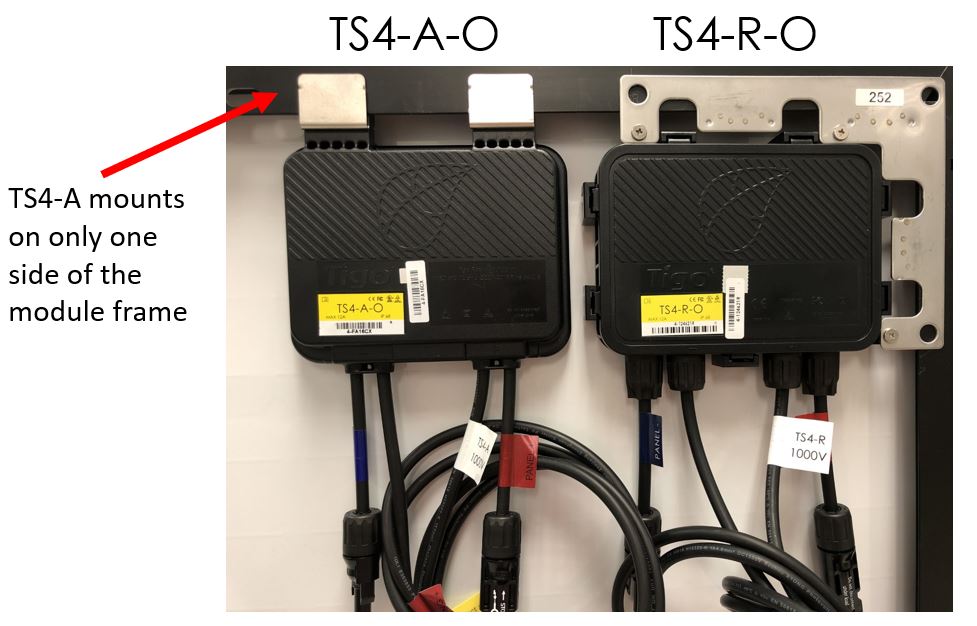 The TS4-A mounts flush to the module frame. See below.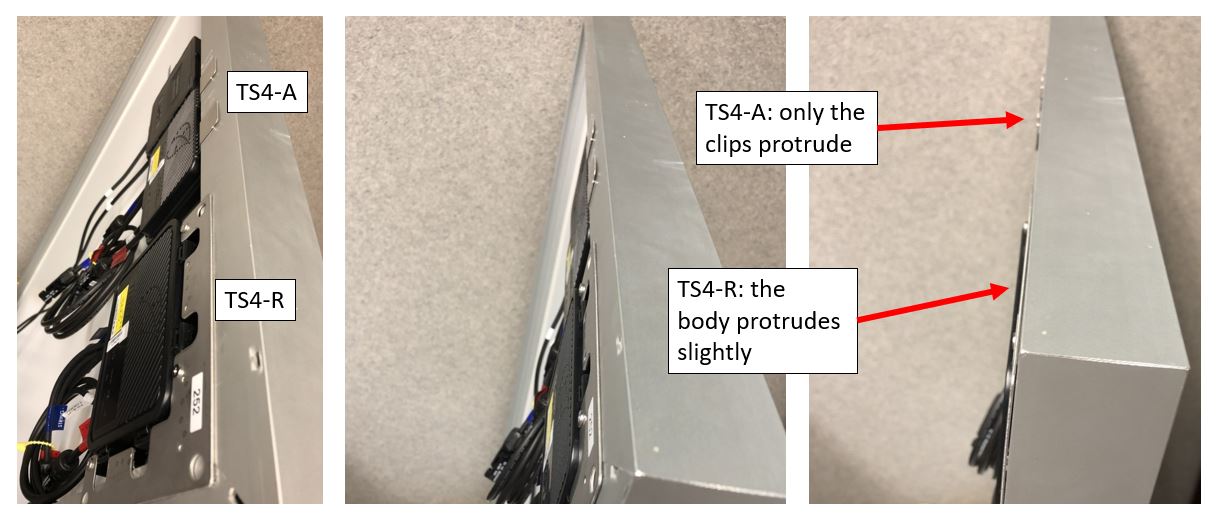 Since the TS4-A mounts flush to the module frame, it can be mounted directly underneath the racking. This is not possible with the TS4-R. This also enables pre-installation of the TS4-A on modules which are going to be stacked and placed on a pallet.

For shipping, TS4-R: 480 units per pallet, TS4-A: 720 units per pallet.
The TS4-A also has a slightly higher power rating: 500W (TS4-A) vs 475W (TS4-R).
What is the same?
Functionality
Cable length and connectors
Outdoor rating (IP68, NEMA 3R)
Compatibility and Compliance (with modules, inverters, UL, TUV, RSS)
Still the most reliable MLPE on the planet!