The Flex TS4-A and TS4-R are different generations of the same product. They both are add-on (retrofit) MLPE units that can be installed on a standard PV module, which can add functionality to almost any system. The TS4-A series (TS4-A-F, TS4-A-M, TS4-A-S, TS4-A-O) is Tigo's most currently available MLPE (Module Level Power Electronics), and these are the features that are available: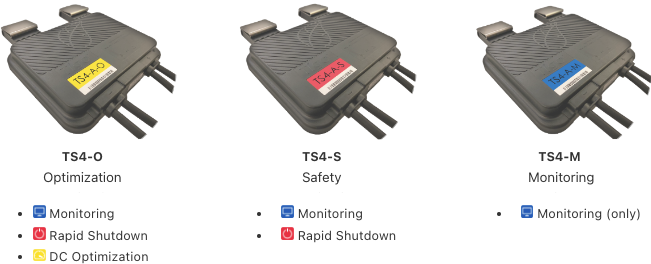 For more information on the new TS4 Flex Series: Tigo TS4 Flex MLPE
---
What are the differences between the TS4-R and TS4-A series?
This new TS4-A series features some hardware improvements over the previous TS4-R (retrofit model) series, but retains the same high level of reliability and compatibility. These are the changes: 
Smaller than the TS4-R series

Lighter

than the TS4-R series

Higher power rating (available in 500W and 700W versions)

Completely sealed (no removable cover)
Easier to Install

than the TS4-R series

Easier to Ship (more units per pallet)
What is the same about the TS4-A and the TS4-R?
Functionality
Cable length and connectors
Outdoor rating (IP68, NEMA 3R)
Compatibility and Compliance (with modules, inverters, UL, TUV, RSS)
Still the most reliable MLPE on the planet!
---
Improved Mounting Method
The TS4-A series has an improved mounting method that will help to streamline your next installation.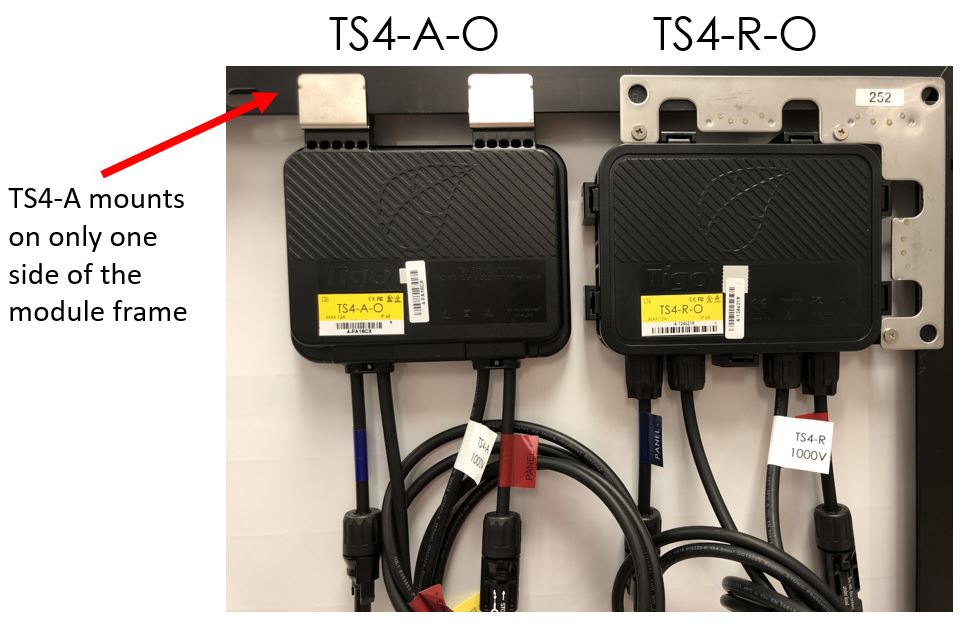 The TS4-A mounts flush to the module frame (see below):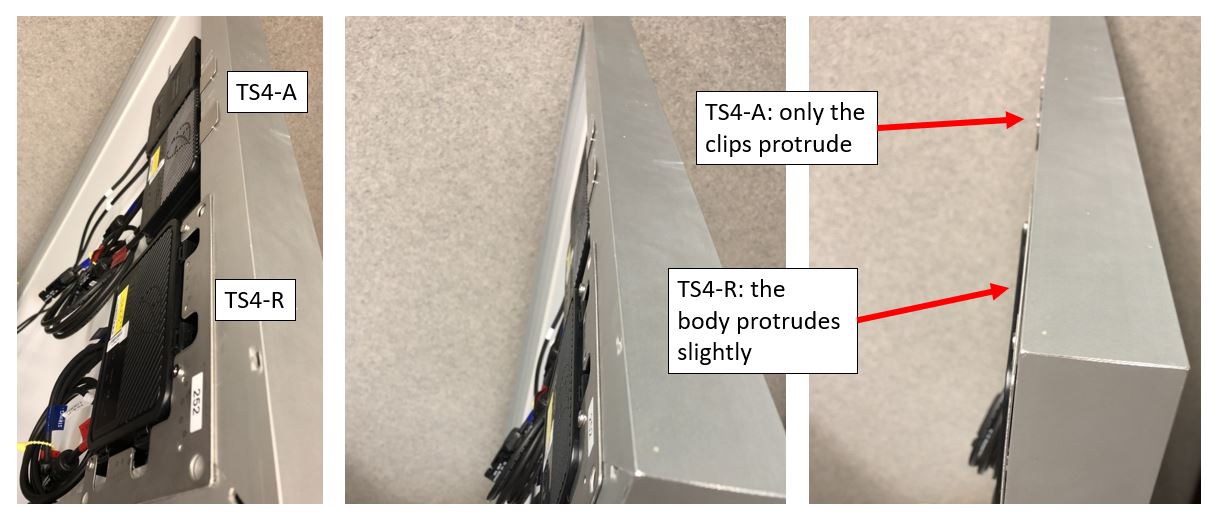 Since the TS4-A mounts flush to the module frame, it can be mounted directly underneath the racking (not possible with the TS4-R).  

The space conserving design also enables the pre-installation of TS4-A's onto modules which can be pre-stacked and placed on a pallet!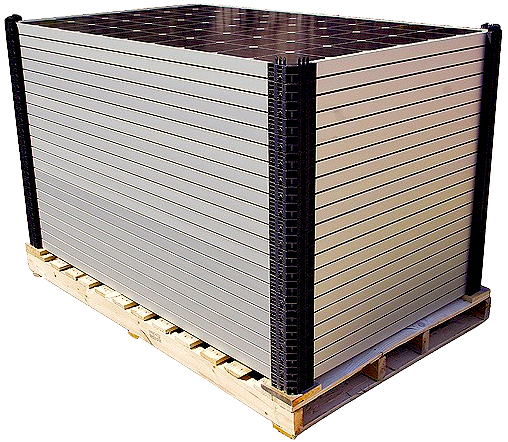 ---
Size and Shipping
The TS4-A series has a lighter and smaller form factor: 
Length: 40 mm / 1.5 inches less
Width: 18 mm / 3/4 inch less
Height: 5 mm / 1/4 inch less
Weight: 180 g / 6.2 oz less
This improves shipping, as the slim design allows the TS4-A to stack more units per box, and the total weight is lower (which equals more units per shipment at a lower shipping cost).
TS4-R: only 480 units per pallet
TS4-A: 720 units per pallet!
---
Compatibility
Both TS4-R and TS4-A products are compatible with most inverters and/or systems. They are even cross-compatible with each other (both can exist, intermixed on the same array). However, the F (Fire Safety) family cannot be intermixed with the O (Optimizer) family, as they use a different signaling process for the RSD function (rapid shutdown).