What is selective deployment and what are the guidelines?
Selective deployment allows you to use TS4-O optimizers only where needed, instead of on every module in the array.
TS4-O optimizers can be applied only to PV modules in partially shaded areas or on a string of PV modules that have a different orientation.
With selective deployment, you can use the TS4-Os in the same system with the other TS4 models: TS4-S and TS4-M. This flexibility allows you to deploy only the features you need, where you need them, subsequently reducing your cost and increasing ROI. Selective deployment is a feature unique to the Tigo TS4 family of MLPE. For product information visit TS4 Product Information.


Example - Portion of the array is shaded and you require rapid shutdown.
In this selective deployment scenario, you can use the TS4-S on panels that are not shaded and use the TS4-O on the shaded panels.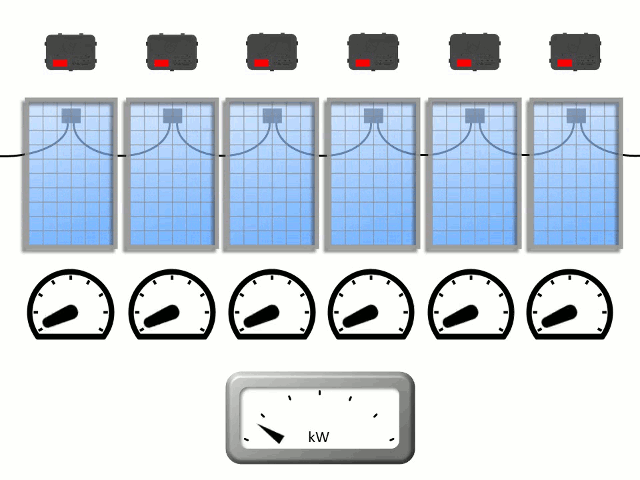 Note that with rapid shutdown and module level monitoring, Tigo's TAP and CCA are also required for communication.
Design Guidelines
For best results for long-term array health, please follow these guidelines.
Rule: Selective deployment should only be used when a string has its own MPPT and is actively independent of any other string. Selective deployment of optimization on parallel strings is NOT supported.
The following examples reinforce this rule.
---
When using a single string per MPPT, optimization can be selectively deployed only on the shaded modules (using TS4-O). For monitoring and safety/rapid shutdown functionality, TS4-S can be deployed on all unshaded modules.

---
Dual MPPT inverters can offer selective deployment of optimization on each MPPT.
---
Selective deployment of optimization on parallel strings within a single MPPT is NOT supported. It is either all or nothing.


---
With parallel strings on the same MPPT input, 100% deployment of optimization (TS4-O) is recommended.

Related Content: