If you want to update your email address or other information pertaining to your account on the Tigo monitoring portal, first, login to your account. 
From installations.tigoenergy.com, click your name at the top right of the screen.

This will take you to the "Edit Account" page where you can update the details of your account: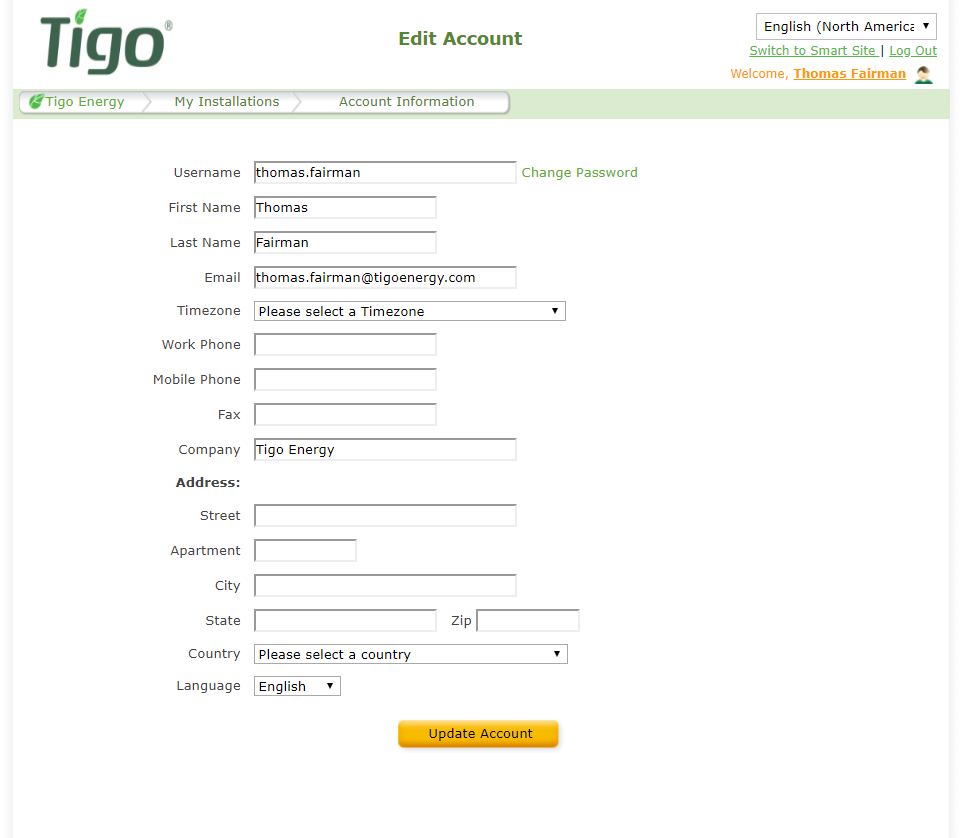 Update the desired details, and click "Update Account" when finished. 
In addition to the "Edit Account" page, if you want someone else (spouse, friend, colleague, a second email account. etc) to be able to view your Tigo system:
Login to installations.tigoenergy.com using your login credentials, and then click on the "Admin" tab.
Click on the "Users" sub-tab
Click on "Add New User" (see below for illustration)
Add the new email address you would like to be able to login to your system with. You can also delete old emails or update passwords from this screen
The email you enter will receive an email and be able to create a new login to the system.