PVsyst is a commonly used modeling tool that takes into account a range of performance factors. PVsyst can be used to model legacy add-on optimizers and Smart Modules, as well as the new TS4-O and TS4-L. 
PVsyst supports module-level optimization in versions 6.48 and newer.
To simulate the added energy you will get by using Tigo, go to Project Design and select a Grid Connected system. Stand Alone systems can also utilize Tigo's technology, however, these aren't supported by PVsyst at the moment.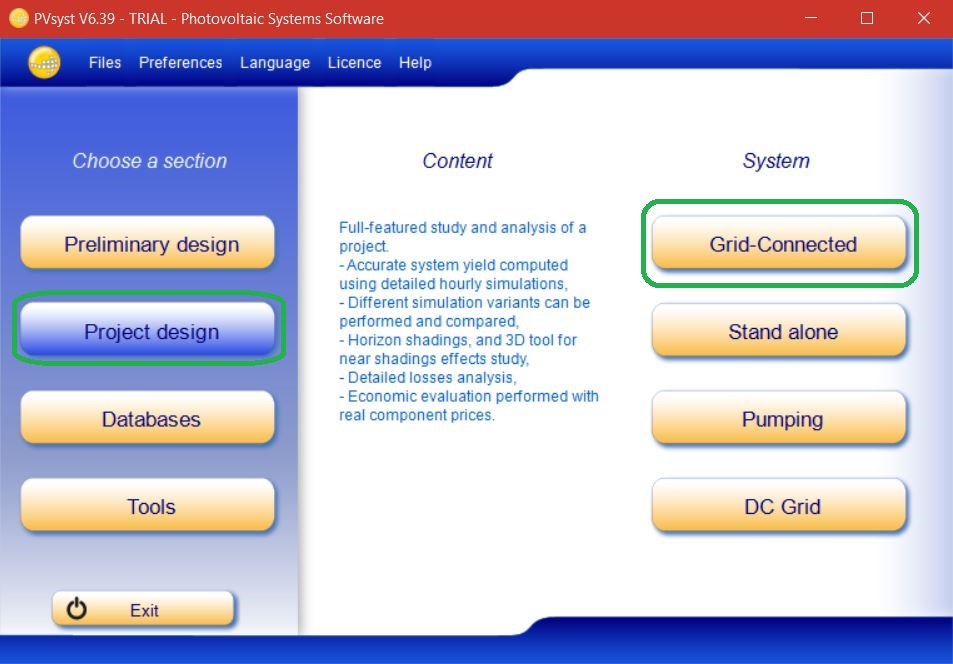 Define the project as usual, until you arrive to the System Variant stage, where Input Parameters are defined.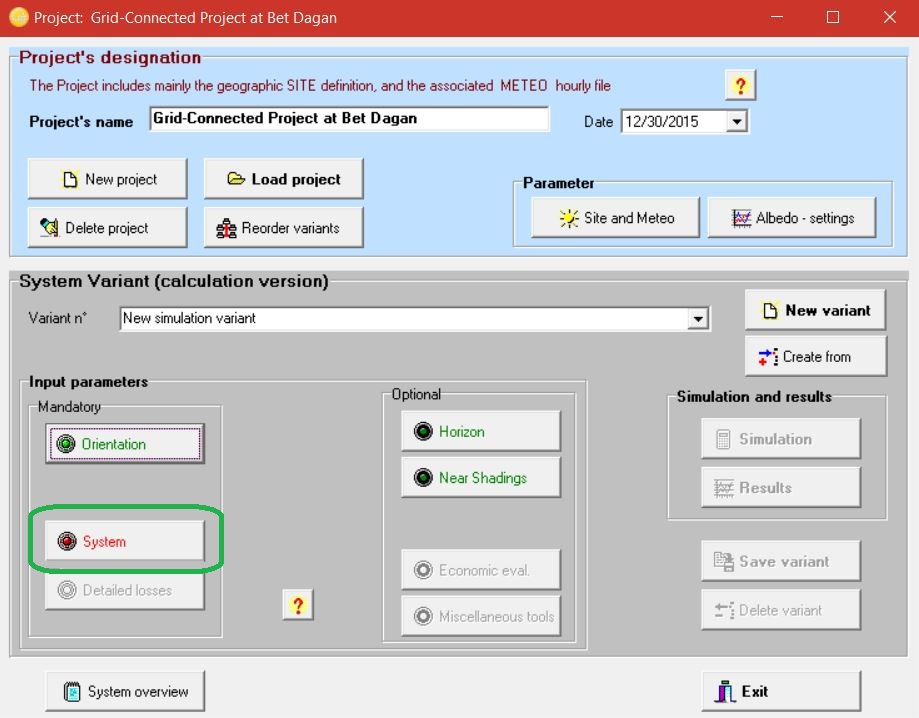 At the System window check the box next to Use Optimizer.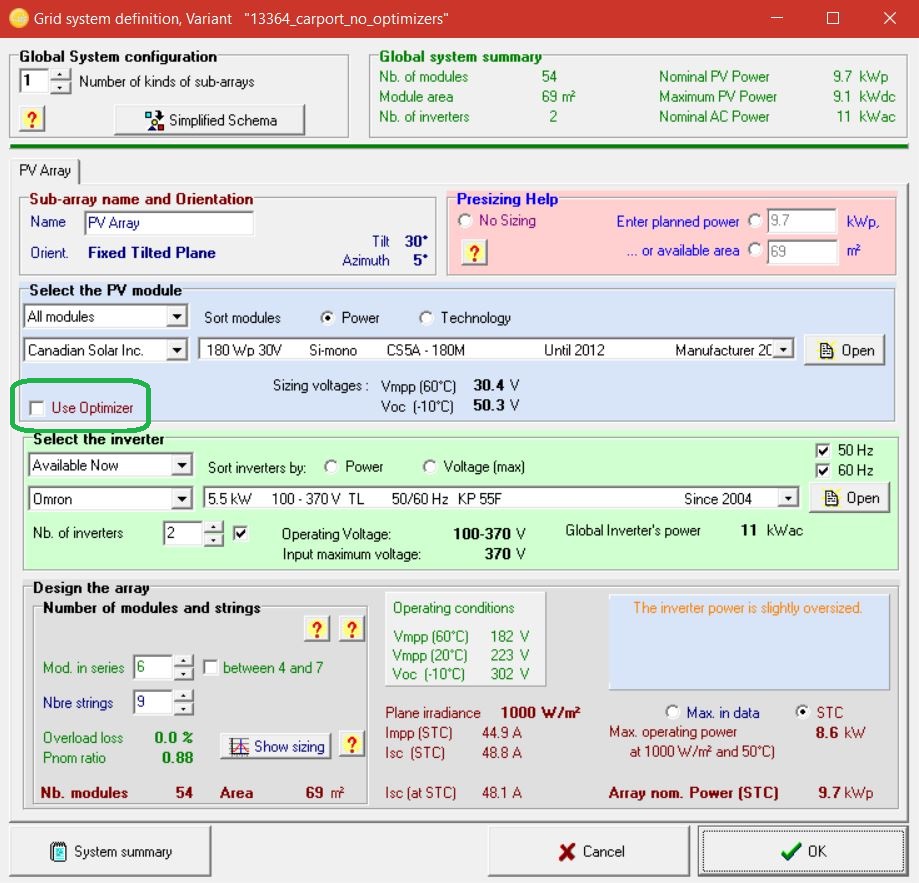 This will open a dialogue box with different optimizer types. 

For Smart Modules select TS4, otherwise select the optimizer type you are using.
After selecting the optimizers, and finishing the System tab, continue to Detailed losses.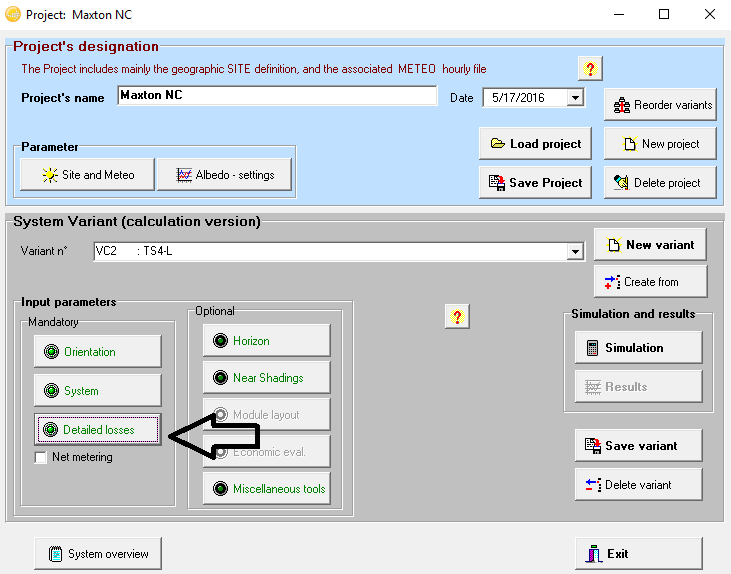 Once there, make sure that in the Mismatch tab, the mismatch values are set to 0. Newer versions of PVsyst will normally trigger a pop-up that says you should do this.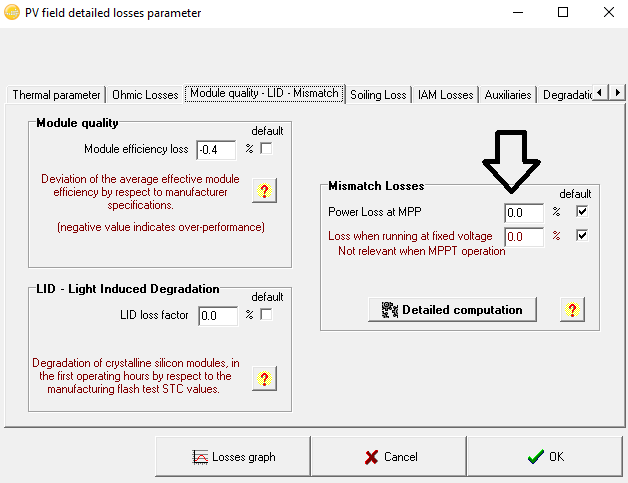 Continue with the site design and remember to define layout, orientations and shade profiles in the Global Scene View (go to Near Shadings -> Construction / Perspective to activate). Without it, the effect of the optimizers won't be taken into effect in PVsyst.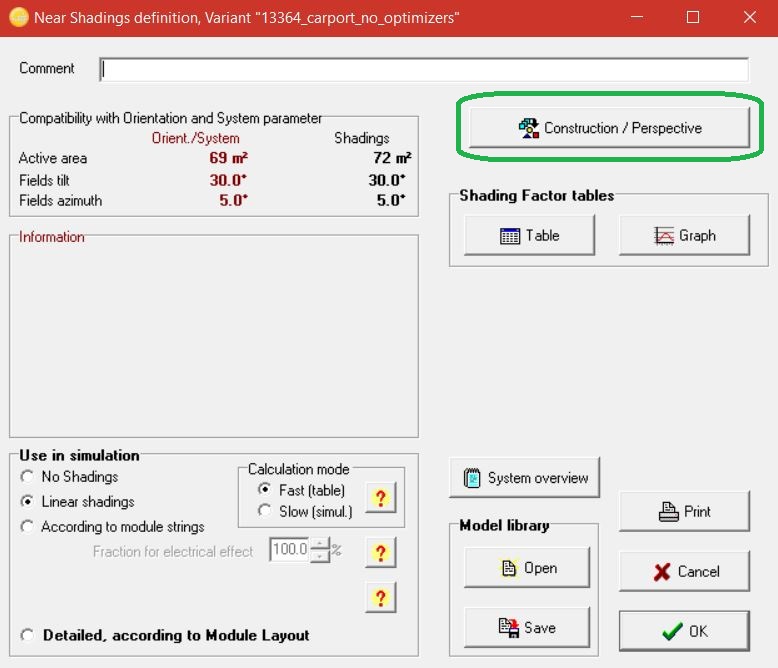 At the construction phase, Global Scene View, make sure to verify that the shade profile defined falls on the modules as expected, and that the shading loss graph properly represents the behavior. This can be easily activated by pressing F12 and then play in the bottom left corner.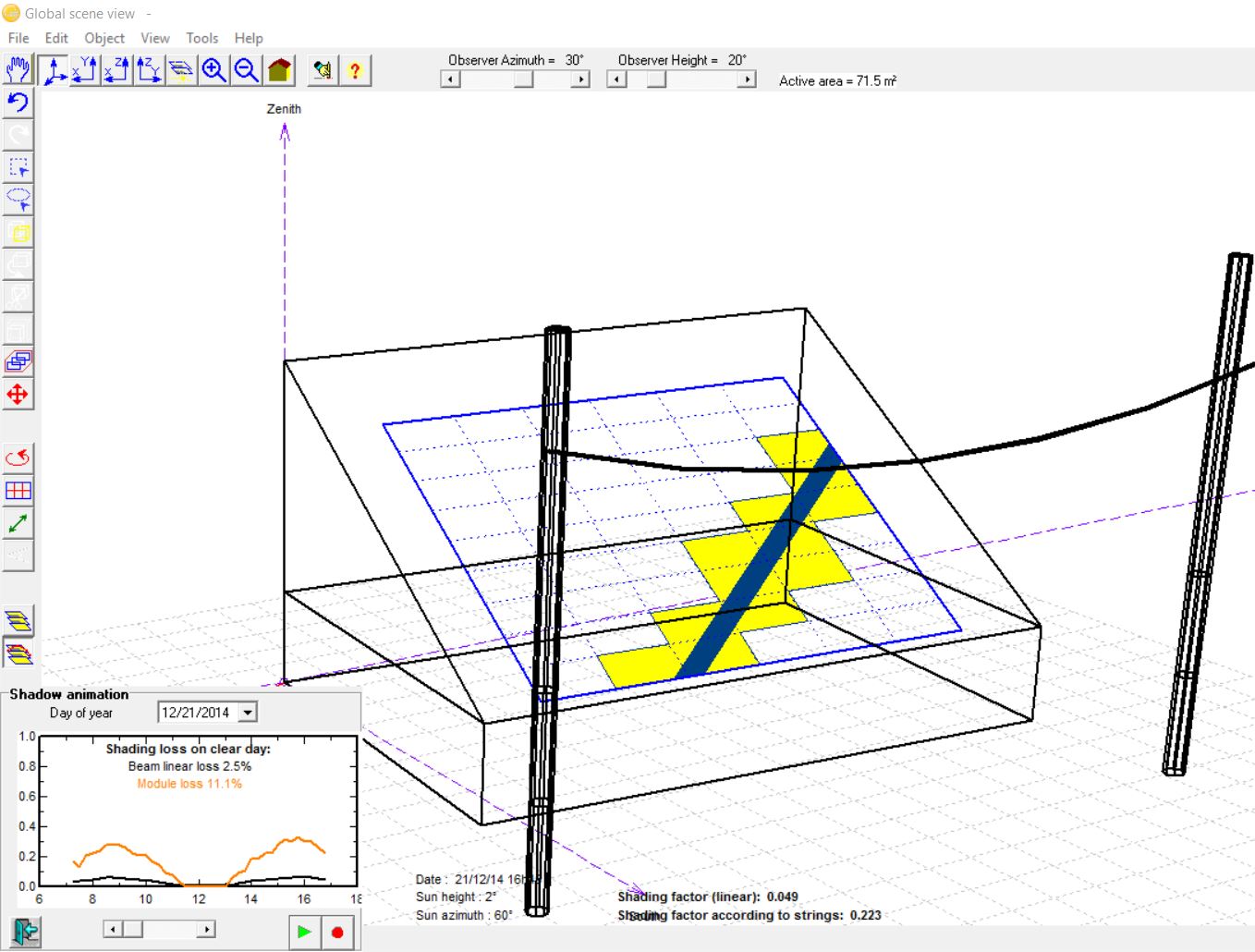 Once done, go to Module Layout and define strings. This step isn't mandatory when designing a standard system, but crucial for modelling the effect of optimizers and accurately calculating the electrical effects of partial shading. More information about the Module Layout tab can be found on the PVsyst website. Module layout can be done automatically, and usually doesn't require more than 1 minute for a simple system like the example above (click 'Set Modules' -> 'Auto Attribution' -> select filling method and 'Distribute'). Make sure the orientation of your modules (portrait vs landscape) in Module Layout matches their orientation in your Near Shadings construction.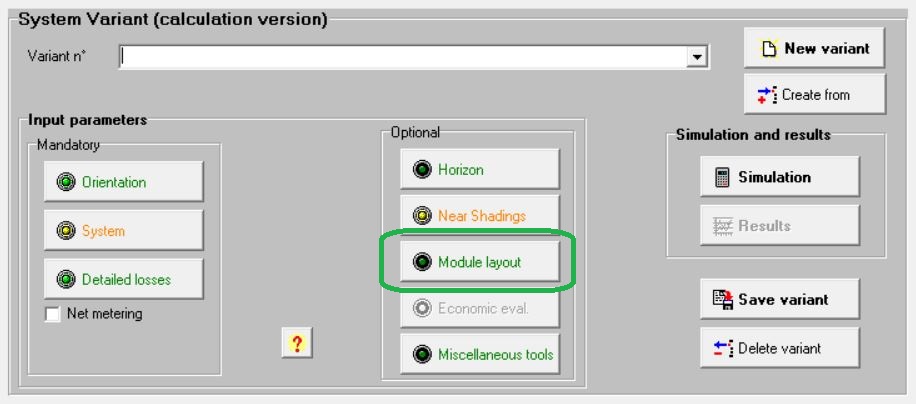 Once Module Layout is defined go back to Near Shadings and choose Use in Simulation -> Detailed, according to module layout.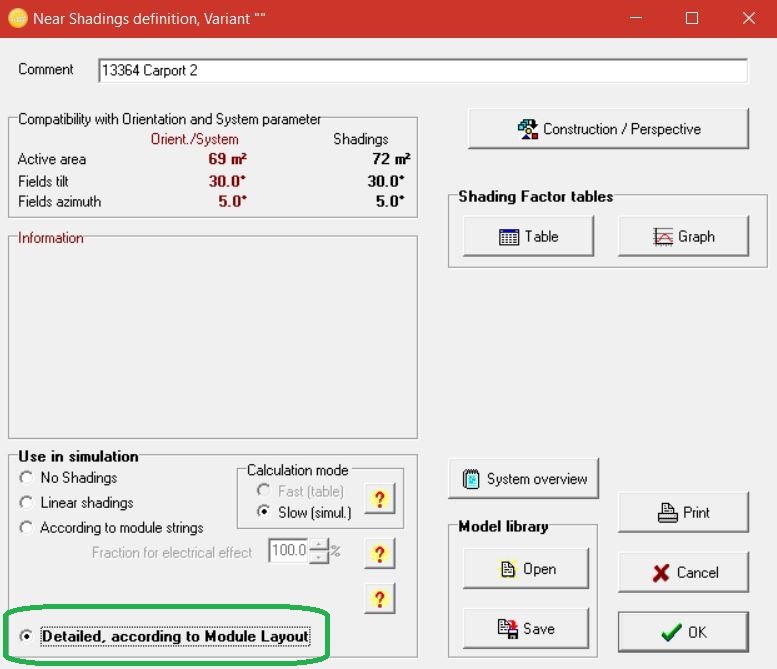 Finish entering other parameters as usual and press Simulation. The results should estimate the energy generated with the optimizers.
Note: In order to simulate the energy gain with Selective deployment (applicable for TS4-O and TS4-L), use the exact same method described above. Use Global Scene View, and make sure to have a TS4-O or TS4-L on each of the modules that appears to be shaded.