Tigo encourages all users to provide Feedback about their experience in both the Tigo Portal, and EI App. 
---
Tigo Portal
A Feedback link is offered on nearly every page of the portal experience. It is located at the top right of the page (next to the account holder's name). Just click and type your idea into the description field. 
---
EI App
In the Tigo EI App, the Feedback link is located within the app's menu (side panel).
To access this: 
Press the 3-lined menu button (upper left)
Select the Feedback button (bottom left)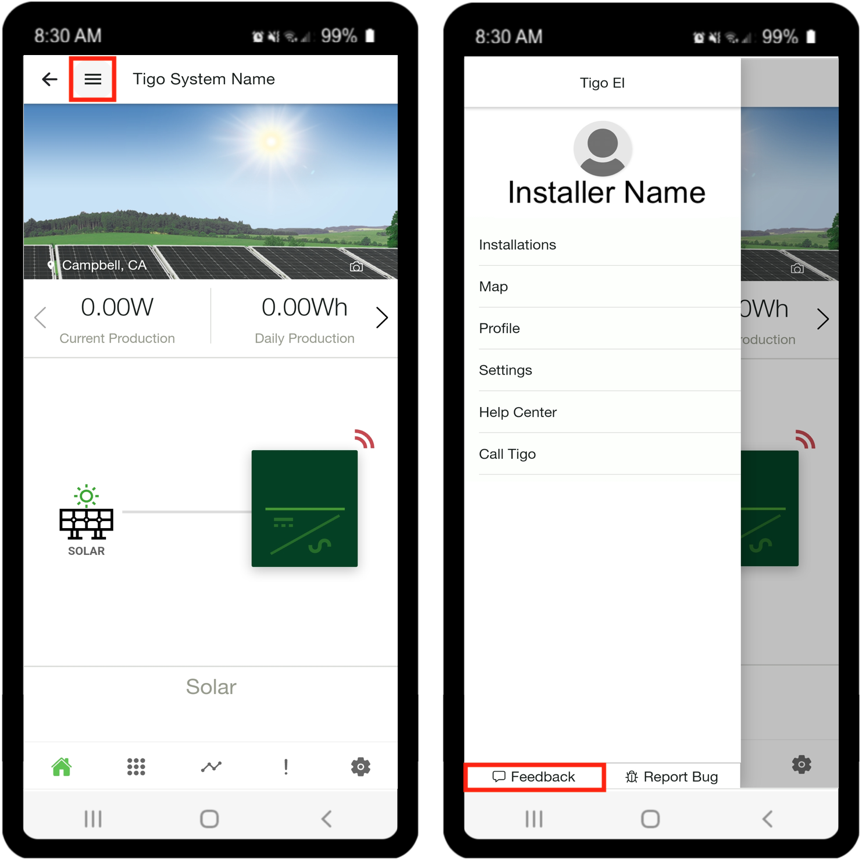 ---
Disclaimer
All information collected by the Feedback link will be compiled into a Customer Support Ticket, and reviewed for consideration by a Tigo Engineer. There is no review timeline offered or guarantee of  acceptance, but we greatly appreciate all of the valuable input and take feedback very seriously. 

Lastly, the collection of this data is secure and fully covered by Tigo's Privacy Policy.