A communication cable is used to connect the Cloud Connect (or Cloud Connect Advanced - CCA) with the Gateway (GW) or Gateways.
 Requirements
4 conductor communication wire.
Minimum conductor size 22AWG (0.33 mm²)
Maximum cable outside diameter (OD) of 0.31 inches (7.87 mm)
Depending on type of raceway/conduit in use and local jurisdiction requirements the cable may also need to be:
Outdoor rated and/or UV resistant and/or direct burial.
Notice: it is typically easier to find these type of cables when searching for non-shielded cables, however both shielded and non-shielded cables can be used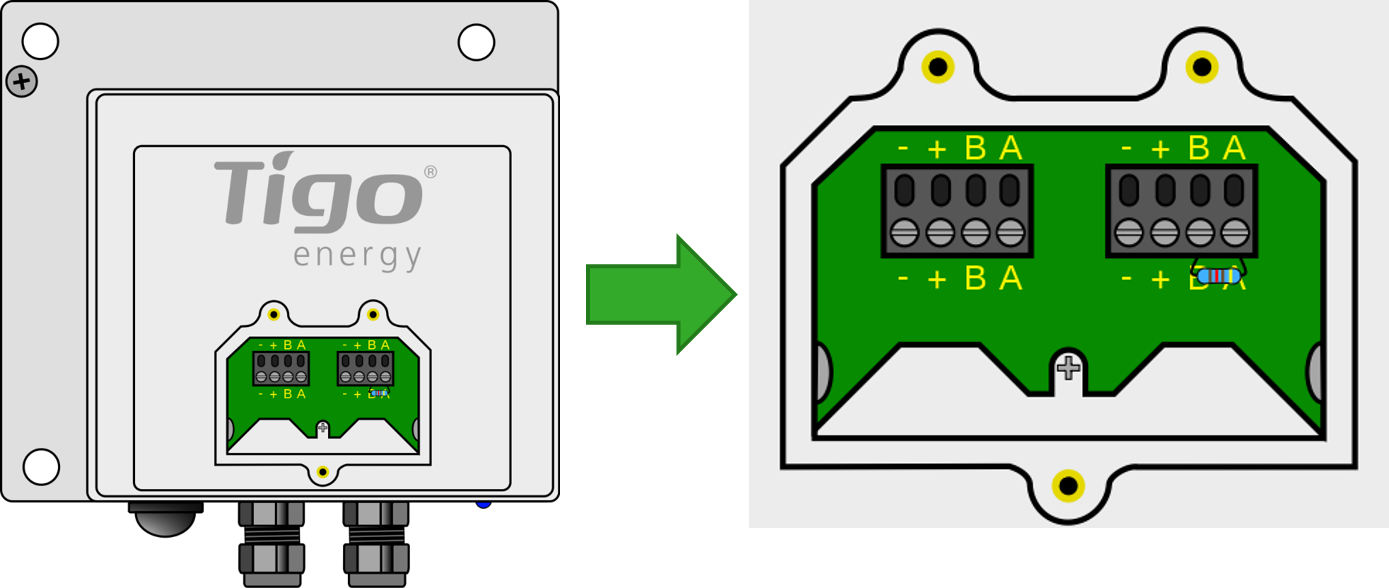 Recommended Cables
For the capability to run the gateway cable in the same conduit as PV wire, Omni Cable's 600V 18AWG 4-Conductor Tray Cable, P/N A21804 or Omni Cable's 600V 18AWG 2-Pair Tray Cable, P/N 21802 are recommended. This eliminates the need for the installation of a separate conduit for the Gateway.
Distance Guidelines
The table below calculates the maximum wire run for the gauge of wire and the how many Gateways are connected to the Cloud Connect (or Management Unit). The table lists length in feet, with meters in parentheses. 


Using CAT5 Cables
On residential systems, outdoor rated CAT5 cable can be used to make the connection between the Cloud Connect (or MMU) and Gateways. On commercial systems however, using outdoor rated CAT5 cable is not recommended as cable lengths generally tend to be longer (see details in the table above).
CAT5 Wiring Instructions
Because the "+" and "-" conductors are providing the power to the Gateways from the Cloud Connect (or CCA) it is best to use more conductor for these two terminals in order to supply sufficient voltage to the Gateways, especially if multiple GWs are in use. The presented diagram demonstrates a means to use 3 conductors for "+", 3 conductors for "-", with a remaining twisted pair for A & B.