This article discusses the basics of PV-Safe and re-activation on Tigo Legacy systems.


Contents:
For information on modern TS4 Flex Manual PV-Off Functionality click Here.
PV-Safe Overview
Classic Tigo systems incorporate the original Data Logger (MMU or Cloud Connect). These units offer a PV-Safe command which will manually de-energize the PV Modules (solar panels), so that the DC portion of the system is safe to work on. After the work has been completed, the system can be re-energized.
PV-Safe Activation
To activate this function, simply press the large red PV-Safe button on the face of the device: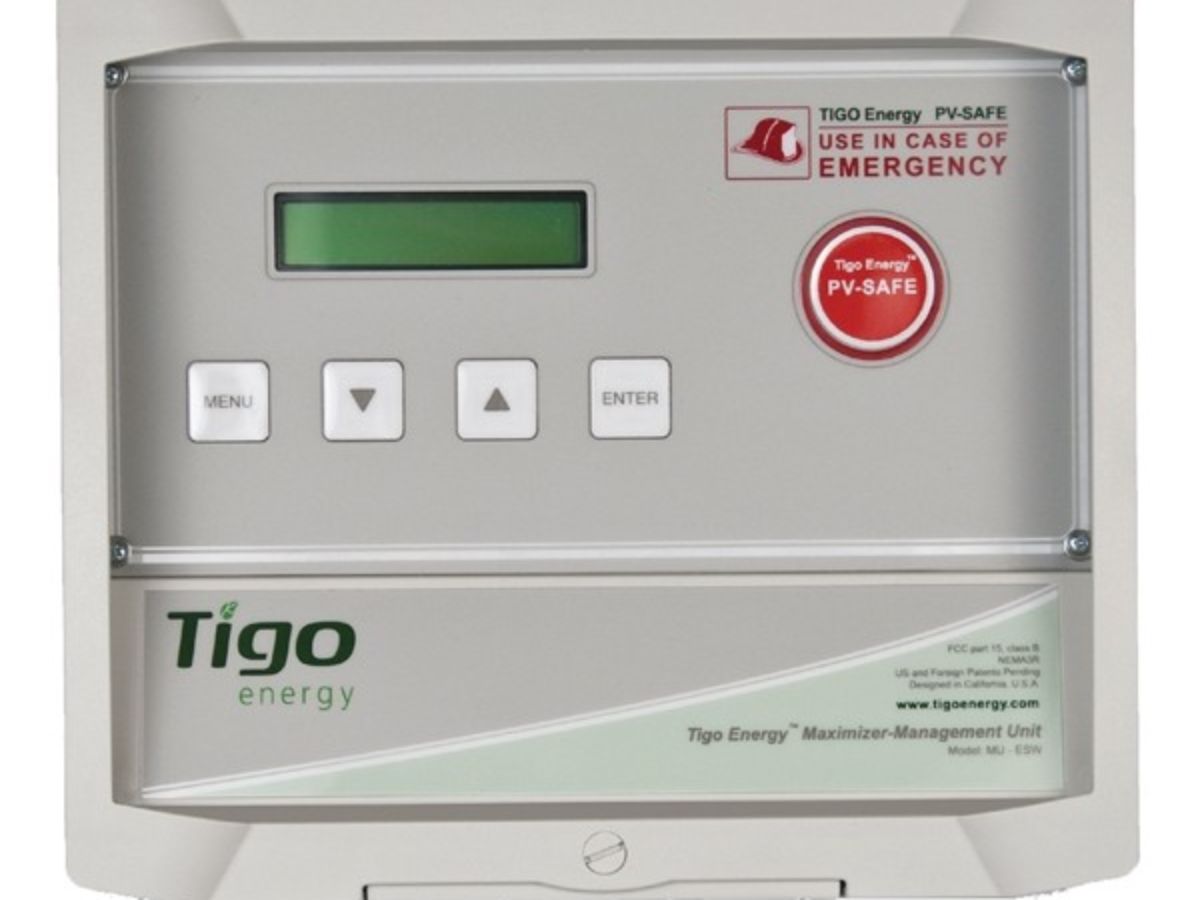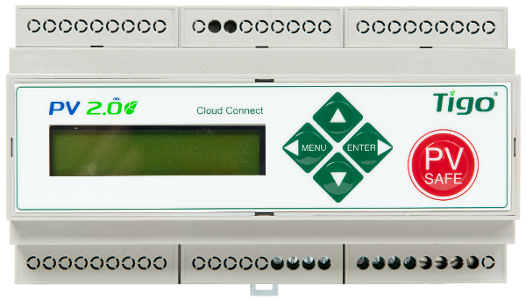 If all of the MLPE's are in working order (and communicating), this action will de-energize them, within 30 seconds.

Note: PV-Safe is a manual command that must be deployed locally. Tigo Support Agents do not have the capability of enabling or disabling the command, remotely.
Safety Precautions
Please be aware that the PV-Safe command operates on wireless (radio) communication. If the system has units that are not communicating or the data line (to the Gateway) is damaged, the affected modules may continue to transfer voltage to the string. For this reason, it is important to review the online data to make sure that all units are communicating (before working on the system), and take the necessary precautions if there are units that are not communicating.

If you do not have access to the system's data or require general guidance/information, you may contact Tigo Support for assistance.

Note: PV-Safe is for safety control of the production on the DC-Side, only. This does not affect Grid controls, lines or breakers on the AC-Side. Please take all necessary precautions to insure a safe work environment for yourself and others.
Re-Energize (deactivate PV-Safe)
Once you have completed your task(s) and are absolutely sure that there are no other people working on the system, you may take the steps to re-energize. To do this, you must follow the Menu options to deactivate PV-Safe command (within the Menu on the Data Logger):
Press Menu (press enter)
Press the Arrow up or down to navigate to: 2.Control (press enter)
Press the Arrow up or down to navigate to: 2.2Modules On (press enter)
Screen display says "Are you sure?" (press enter)
After performing these steps, the DC portion of the system will re-energize to it's full output and the inverter should start up within a few minutes.
Video Presentation
This video illustrates PV-Off feature (at Min 1:32), as well as how to restore power:
Further Resources